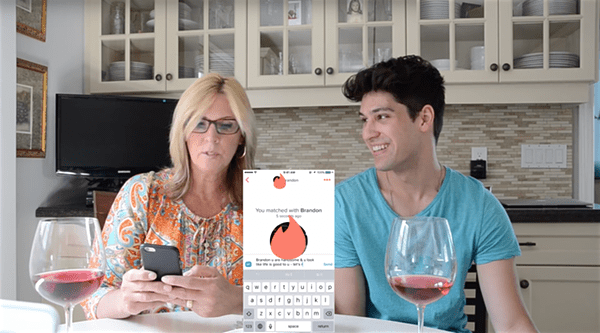 Gay YouTubing brothers The Monastero Twins have entered the world of Tinder with help from an unlikely source: their mother.
You may recall that Adam and Luke Monastero are fraternal twins who came out as gay to their parents, and the world, in 2014 in a YouTube video documenting their family's reaction to the news.
Since then, the pair have launched their own YouTube channel. In their late video, their mom creates Tinder profiles for each of her sons and swipes right and left on boys she thinks would and wouldn't be suitable suitors for them.
Mom has many great one-liners in this video, including: "There shouldn't be any nudies"; "You're trying to be too pretty"; "That one looks like you've been drinking and I don't like that"; and "159 kilometers? Too far. We're not desperate."
In a word, Mama Monastero is savage.
Watch the video, below.