Convention Recap, Day 3
There's nothing like Loser Night.
Ted Cruz, channeling that crazy nastyass Honey Badger, ripped Trump a "constitutional conscience" right up his diaper-soft Pence-poof posterior.
Teddy Cruz don't care. He'll take Donald the King's Cobra poisonous stings, retreat for a snooze— then come right back and EAT DONALD ALIVE like it was nothing.
You go ahead and watch that great gay animal video again— I promise, you're watching the film of the future.
This was supposed to be Happy Loser Night. Newt Gingrich wanted to sign you up for one of his Great Mansplaining Courses. Scott Walker shouted at the wind. Marco phoned in his "Hey Girl!" via video. Why wasn't Rubio there in person? "Something came up!" There's a Marcia Brady in every GOP presidential race, and Marco has her nailed.
Aside from Cruz, all the action was in the Royal Box last night, where the Trump Dynasty is seated on velvet cushions in order of favor.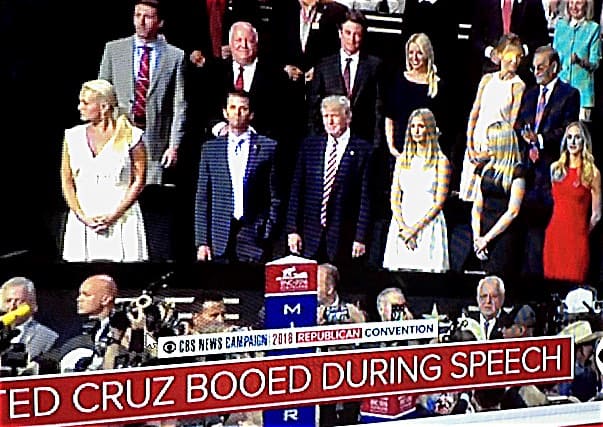 The expressions on their faces throughout the evening more riveting than anything on stage. Watch Donnie Jr. scowl and pout through his little brother Eric's "Ode To Daddy." No one's going to accuse Baby E of plagiarism, because his entire homage consisted of, "I love you, I love you, so, so, so, so much!"
Tiffany squirmed like a gassy kitten, her face a putty of teenage alienation. She sat next to implacable Ivanka who spoke volumes to her half-sister with one cold shoulder: "If you pick your nose in front of the cameras I will kill you where you lie."
Ivanka had a cell phone she used with diamond precision. When Cruz made it clear he wasn't going to kiss the ring, she made one call— and the mini-riot on the convention floor was the next thing we viewed on-camera.
The Donald charged into the fray, urging on the maddened crowd, giving both thumbs up, the louder the Coliseum roared  for Ted's head. All that was missing was gladiator sandals— Charlton Heston's disappeared in Pam Bondi's gift bag.
Viewers at home didn't even see the end of Cruz's speech because the wrestling arena turned all cameras to Donald the Hulk. His Stepford receiving line rose to greet him again. Trump WILL dominate you! He has blonde dragons!
Trump was supposedly on hand Night 3 to introduce his vice-presidential running mate… What's his name again? Gov. Mike Pence, how could we forget!
Back when Mike Pence was trying to take AIDS funds and allocate them to gay conversion therapy, he WAS somebody. Back when Pence told Indiana women they'd never escape forced birth as long as he was around to inspect their sinful vaginas, Pence actually made the news. He had dreams, he had delusions of God's Chosen People— his wife and family.
Well, that is OVER.
There's no one like Trump to perform Il bacio della morte, reducing his victims to a state of panic while they do anything to save their lives. God will have little to do with it.
Donald interrupted Pence last night to put his hands on the grey man's shoulders, tower over him in height, and give him the biggest Roman Air Kiss of the Damned that we've seen since I, Claudius. "See what I did to Ted Cruz tonight? I could do that to you in my sleep."
But Honey Badger don't give a shit. It won't be the last we see of Mr. Cruz.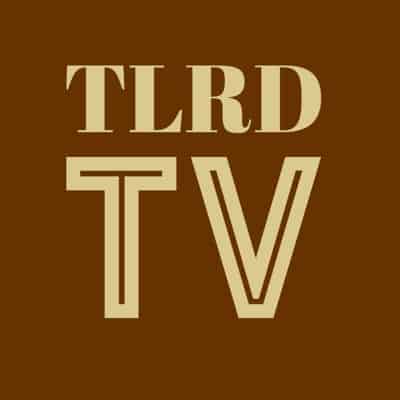 Susie Bright will be tweeting for Towleroad @TLRD tonight in prime time during the GOP Convention.
Illustration by Jon Bailiff