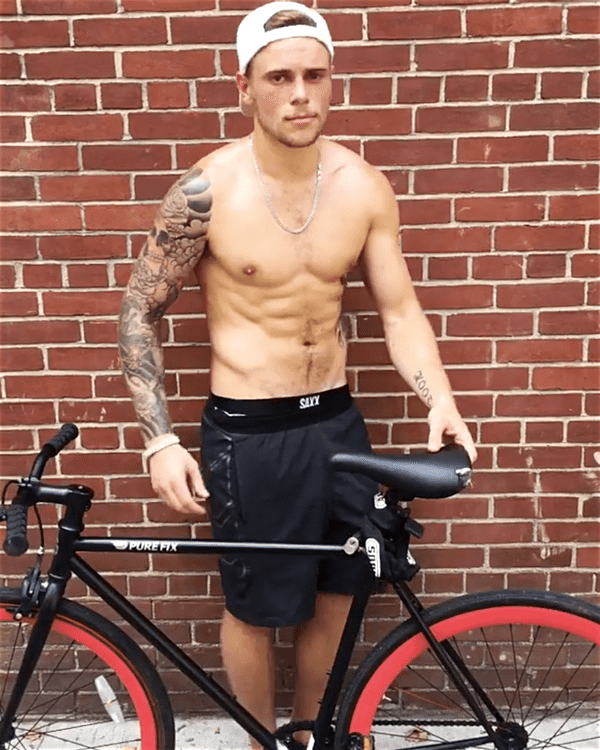 Gus Kenworthy was hit by a car while bike riding in New York City this week.
The out Olympic free skier shared a boomerang on Instagram, showing the injuries he sustained after the accident. Said Kenworthy, "I got hit by a car today… Luckily I didn't get hurt too badly, I just wheelie, wheelie scared myself." At least his sense of humor is in tact.
It appears that Kenworthy was biking shirtless when the accident took place.
Watch Kenworthy's boomerang showing his injuries, below.