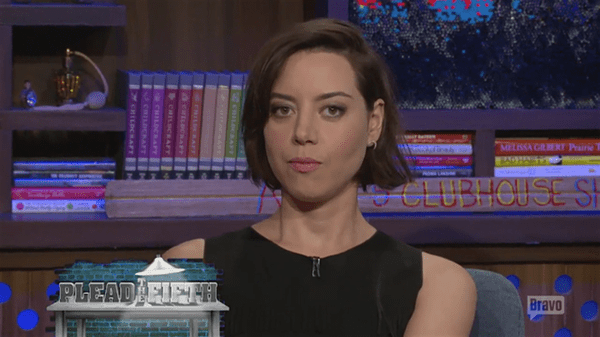 Actress Aubrey Plaza, perhaps most well-known for playing April on Parks and Recreation, has come out as bisexual.
The Mike and Dave Need Wedding Dates star made the revelation during an interview with The Advocate. Asked asked if she gets hit on by women a lot, Plaza said,
Oh, yeah. I don't mind. I know I have an androgynous thing going on, and there's something masculine about my energy. Girls are into me — that's no secret. Hey, I'm into them too. I fall in love with girls and guys. I can't help it.
Speaking of her LGBT fans, Plaza said,
I feel like I operate in an old-school way that only gays truly understand. So for me it's the ultimate compliment. My tastes are like an older gay man's, and I think that's who I really am. Like, I grew up obsessed with Judy Garland, and I was also obsessed with how much she meant to her following.
Last week, Plaza appeared on Watch What Happens Live! and said she has had 'ever been with a lady.'
Watch video of that interview, below.