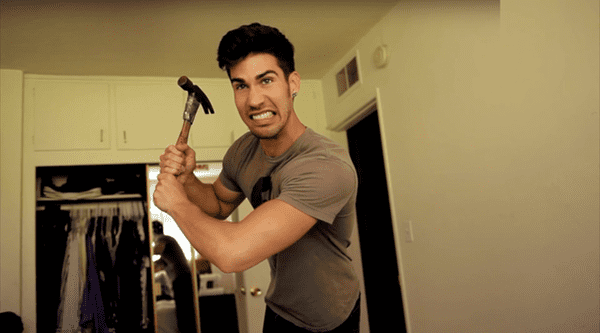 The Zutons' 2006 song "Valerie", famously covered by Amy Winehouse (twice!), has gotten a makeover that reimagines it as being about a clingy and crazy gay stalker.
Singer and composer Kevin DeKimpe reworks "Valerie" and creates "Anthony" to tell the story of a gay man who instantly falls in love Princess Anna-style with a guy he just met–and also decides that he is going to call his new beau 'Anthony' even though that's not his name. And apparently, that's something he does on the regular.
So think of it as a gay pop song version of Isla Fisher's character in Wedding Crashers.
Watch, below.