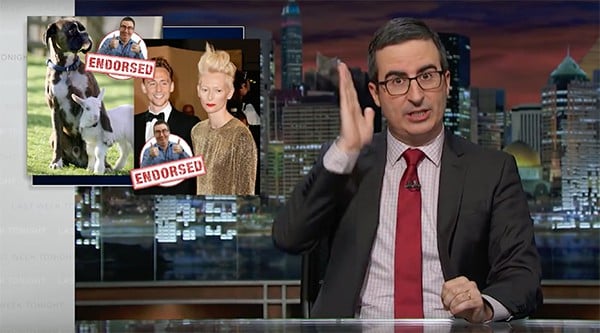 Even though HBO's Last Week Tonight isn't quite finished with its four-week Summer break yet, host John Oliver couldn't resist the temptation and posted a video on the show's YouTube page regarding the presidential election. (Or, "as it's now better known, Uncle Sam's Rock-Bottom Yankee Doodle Suicide Pact 2016.")
In the web-exclusive clip, Oliver mentioned some of the endorsements both candidates have racked up (Hillary Clinton with Gloria Steinem, Stevie Wonder and Oprah Winfrey; Donald Trump with Kid Rock and Stephen Baldwin) and decided to come up with a few of his  own.
"Not for president, of course. Because of my accent, the only elected officials I can endorse are prime ministers, viceroys and magical railway controllers," he said.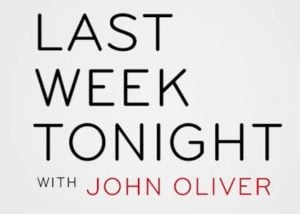 "But that doesn't mean there aren't things outside the realm of politics that I would like to formally endorse, starting with, obviously, animals wearing people clothes. I officially endorse you. You are charming and a wholesome delight, unlike people wearing animal clothes, which is generally a specific sex thing."
Oliver also wholeheartedly endorses "interspecies friendships," like a cute pair of "dog and goat BFFs" and an "unlikely pairing of Tilda Swinton and a human from Earth," as well as the movie Pushing Tin, the1999 air traffic control film starring John Cusack and Billy Bob Thorton. Because "if you are looking for a snooze in the middle of an overcast Sunday afternoon," he explained, "Pushing Tin will knock you the f**k out."
Now on its third season, the show was just nominated for six Primetime Emmy Awards, including Outstanding Variety Talk Series.
Last Week Tonight returns on Sunday, July 24 on HBO.
Watch John Oliver's endorsements below: