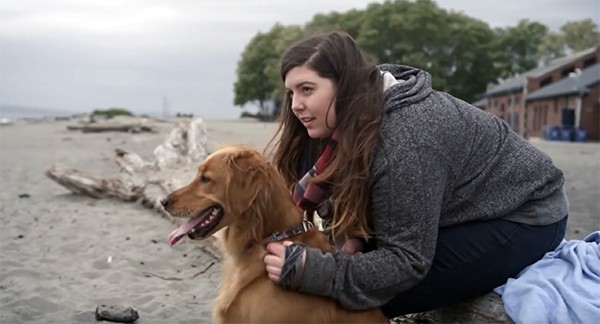 After almost three years of dating singer/songwriter Michelle Chamuel, Mary Lambert just released the couple's first collaboration, "Hang Out With You."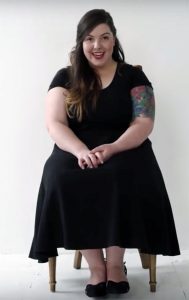 The Seattle-based singer, who was featured in 2012's Macklemore & Ryan Lewis' Equality anthem "One Love", explained how "Hang Out With You" came about: she said the couple wrote the song on a day when Lambert said she was feeling under "serious pressure to write the next hit. I got so fed up trying to write something everyone else wanted me to write and at one point I just said, 'I don't want to write a song. I just want to hang out with you.' Michelle yelled, 'HOT DOG! That's a song!'," she wrote on her Facebook page.
It was a labor of love. Chamuel produced, engineered, sang backing-vocals and also appeared in the video, a sweet love-at-first-sight story, directed by Zoe Rain.
In it, Lambert plays a girl who decides to call in sick and, instead, takes her dog out for a walk on the beach. The dog plays cupid, brings her to hot-girl-on-a-bench, and then sparks fly, magic happens, life starts.
Lambert co-produced the video, and said she "wanted to build a music video around dogs," which was something she's wanted to do for a long time, she told the Advocate on an interview. "I love dogs," she said, adding that she doesn't have a dog yet, but she wants to get one.
"Hang Out With You" has over 20 dogs in it, which got her a huge thank you tweet from the Humane Society.
Thank you @MaryLambertSing for featuring @shelterpets in #hangoutwithyou video! We love it! #startastoryadopt https://t.co/kHxAeSxIRW

— The Humane Society of the United States (@HumaneSociety) July 11, 2016
Watch the full video below: