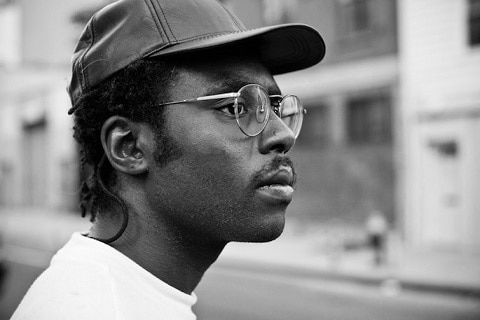 This week in New Music: a political-pop classic from Blood Orange aka Dev Hynes, Natasha Khan goes full concept on Bat For Lashes fourth album The Bride and Dexys release an odd but wonderful collection of "country" and Irish "traditional" covers.
---
Blood Orange – Freetown Sound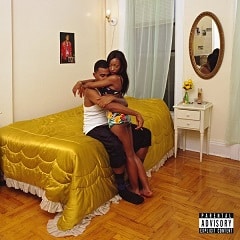 As Test Icicles and Lightspeed Champion, Dev Hynes (above) was always interesting and often exhilarating. With Blood Orange – via collaborations with the likes of FKA Twigs and Sky Ferreira – he seemingly found his voice.
Freetown Sound, his third album as Blood Orange, is highly personal, overtly political and startlingly accomplished mashup of R&B, jazz, pop funk and spoken word interludes. On "Hands Up" he references the murder of Trayvon Martin in Florida: "Keep your hood off when you're walking….Sure enough, they're gonna take your body." All of this while going full Michael Jackson on tracks like "But You" and "Thank You."
It has been compared with Kendrick Lamar's To Pimp a Butterfly. Add to that the classic 80s pop stylings of Prince and Janet Jackson with a touch of Lauryn Hill's The Miseducation Of… and you have – in Hynes' own words – an album "for everyone told they're not black enough, too black, too queer, not queer the right way, the underappreciated."
Add in Nelly Furtado on "Hadron Collider" and Deborah Harry on "EVP" and you have a pop classic.
---
Bat For Lashes – The Bride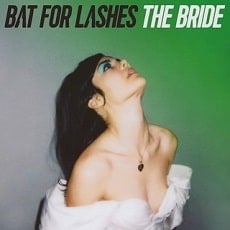 As Bat For Lashes, Natasha Khan's fourth album The Bride is a concept piece, a collection of torch songs telling the story of a woman whose fiancé dies before their wedding.
"I Do," "Honeymooning Alone," "Widow's Peak," "I Will Love Again," "In Your Bed"….this could be torturous but in Khan's hands The Bride is a menacing, inspired and sometimes intense collection.
---
Dexys – Let the Record Show: Dexys Do Irish and Country Soul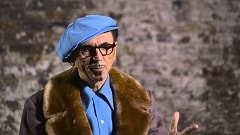 It's a sad, sad thing that Dexys Midnight Runners are forever to be remembered for 1982 dad-dancing disco filler "Come On Eileen." While still a fantastic pop song 34 years later – frontman Kevin Rowland has said he knew it would be a massive, massive hit even before he finished writing it – the song has overshadowed everything the band has done since and had released before.
Too Tye Ay, the album from which "Come On Eileen" came is – deep breath – one of the best albums ever.
Now working as Dexys, One Day I'm Going To Soar felt like the follow-up that Too Rye Ay deserved. Working for themselves now, Kevin Rowland and co's Dexys Do Irish and Country Soul does exactly what it says. With violinist Helen O'Hara back for the first time in 31 years, it feels like the moment that Dexys Midnight Runners would have naturally come to if they hadn't split.
It's idiosyncratic and a touch odd (see Joni Mitchell cover "Both Sides Now") but others like "I'll Take You Home Again, Kathleen," "Smoke Gets In Your Eyes" and "Carrickfergus" would bring a tear to the eye.