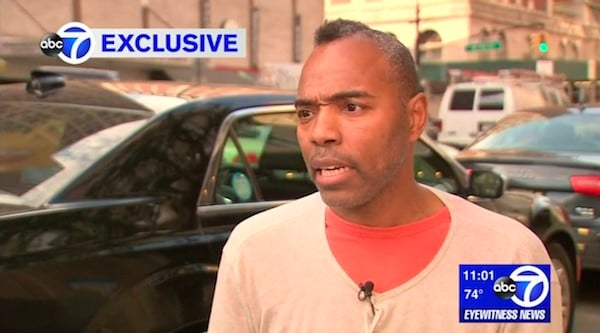 Marquis Devereaux says he was stabbed near his home in the Bronx borough of NYC, the NY Daily News reports:
Devereaux was walking home from work and was near Sunset Blvd. and Neptune Lane in Clason Point at 3:30 a.m. Sunday. After the 39-year-old event planner sat by the water in his gated community, he heard someone say, "We're not going to do any of that boyfriend stuff around here."
Devereaux kept walking and was accosted by two other men.
One of the men slashed Devereaux in the left armpit with a silver knife and the other called him "homo," "f—–" and "bumbaclot," a Jamaican term for a rag used as toilet paper.
Devereaux said the attackers were no older than 25. And it's the second anti-gay attack he has faced. In 2011 he was stabbed in the leg and his attacker was sent to prison for three years.
Watch ABC7's report on the attack: