Bear Week is in full swing in Provincetown, and if you haven't yet, pick up our 2016 PTown Hacks travel guide at one of many fine businesses around town if you can find it! We'll tell you what's new in town this year and other ways to fill your week with food, music, parties, art, and the great outdoors.
This year's guide has been so popular they have been out of stock almost as soon as we've distributed them, so we've also made it available for you to read online here and download in PDF form.
Read it:
Or click the button to get a PDF download.

ALSO IN TOWN THIS WEEK: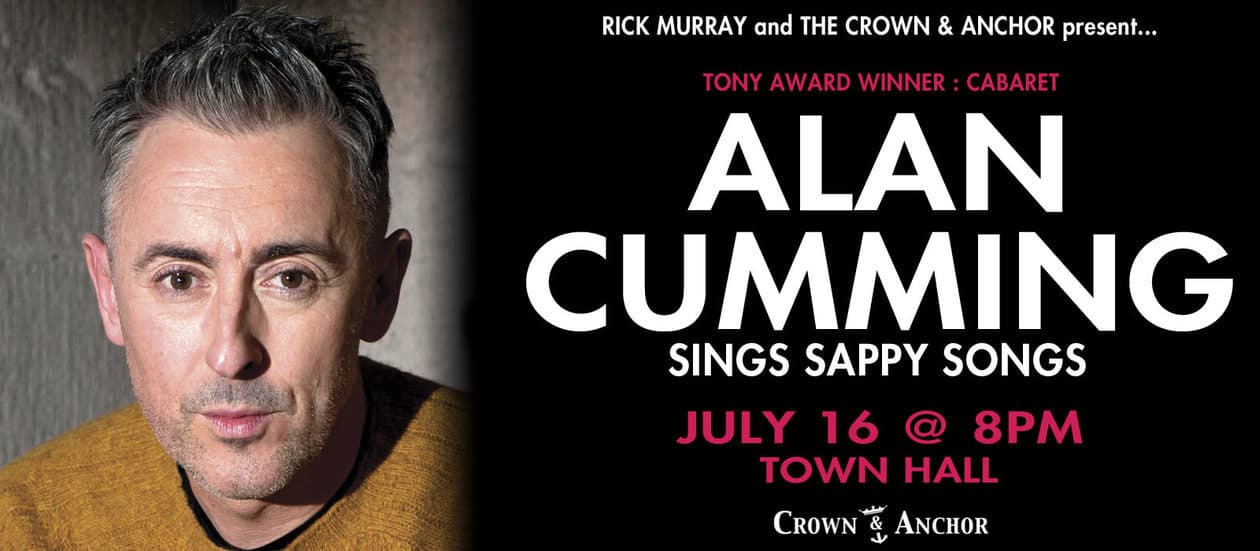 Alan Cumming Sings Sappy Songs
The one and only Alan Cumming will arrive in Provincetown for a one-night-only show on July 16 at Town Hall Auditorium, hosted by the Crown & Anchor. Alan Cumming Sings Sappy Songs is the name of the hugely acclaimed cabaret show Alan premiered in 2015 at New York's legendary Cafe Carlyle. This is one show you won't want to miss and tickets will sell out. There are also some special VIP tickets available which include a special meet-and-greet after the show. More info and tickets HERE.
If you're in need of a meal, a snack, a drink, or a pick-me-up, think about visiting one of Towleroad's sponsors like The Red Inn (fine dining in the west end), Strangers and Saints (fine dining in the east end), Central House at the Crown (fine dining in town center), Yolk (all-day breakfast), Relish (delicious sandwiches, prepared foods, and bakery items), Mimere's Homemade Cafe (breakfast biscuits, coffee, treats) and Joe Coffee and Cafe (coffee and snacks).