TELEVISION. New trailer for The Rocky Horror Picture show remake on Fox.
https://www.facebook.com/TheRockyHorrorPictureShowOfficial/videos/1498545560171558/
007. Idris Elba says he thinks he's too old to play James Bond. 
SPLURGE. Would you pay $2,000 for a Cronut? 
LOW MORALE. Some Republicans assembled for the RNC in Cleveland are somewhat less than enthusiastic about their nominee. 
WISCONSIN. Transgender student sues school district for discrimination: "The lawsuit, filed by the Transgender Law Center, alleges that guidance counselors were instructed to issue green wristbands* to transgender students at the school to make it easier to monitor their bathroom use. It also claims that Whitaker has been denied access to the boys' restroom and that staff were directed to monitor him and report him to administrators if he used the boys' restroom. Teachers also intentionally used his female birth name." (*emphasis added)
TELEVISION. Wentworth Miller is gearing up for the reboot of Prison Break. 
YOUTUBE. Vlogger Sam Collins comes out as transgender: "'I felt like I was trapped in my body. It's a very confusing thing,' he admits, revealing that from ages 12 to 15 'I was just very, very depressed and very negative.'"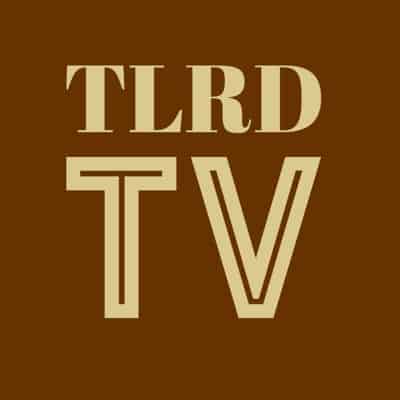 ROYAL TIES. Prince Harry and Elton John urge redoubling of fight HIV/AIDS in Africa: "The 31-year-old royal, evoking the memory of the late Diana, Princess of Wales, told delegates in Durban: 'When my mother held the hands of a man dying of Aids in an east London hospital, no one imagined a quarter of a century later HIV-positive people would live full, healthy, loving lives.'"
#TRUMPYOURSELF. Hillary Clinton launches website where you can turn yourself into a meme using awful things Donald Trump has said about people like you: "The #TrumpYourself app lets you plug in a profile picture and "discover what @realDonaldTrump thinks about you." It's hosted through Clinton's website, and is available to use with a donation to her campaign. The result is a potpourri of familiar phrases: "loser," "hater," "loser hater," a line about Diet Coke and more."
Introducing #TrumpYourself: Discover what @realDonaldTrump thinks about people like you. https://t.co/cSY7ozT4tr pic.twitter.com/KvVt2tGwFd

— Hillary Clinton (@HillaryClinton) July 21, 2016
MILKY WAY GALAXY. "An enormous X-shaped structure made of stars" is reportedly at the heart of the Milky Way, scientists say: "The WISE image of the Milky Way bulge shows that the X-shaped nature of the Milky Way bulge is self-evident and irrefutable."
ICYMI. Laura Ingraham gives what looks an awful lot like a Nazi salute at the RNC last night.
https://www.facebook.com/NowThisElection/videos/1229407267090761/
FOREIGN POLICY. Former UN Ambassador John Bolton (R) says Trump should take back his remarks about NATO.
ANIMALS. Superfluous adorableness because 2016.
Hero Carries Huge Dog In A Bag On The Subway To Cheer Everyone Up https://t.co/Rx0Ylq1QjI … (photo: @alexromano) pic.twitter.com/xn4OEkYdoW

— Gothamist (@Gothamist) July 21, 2016
TECH. Edward Snowden designs iPhone case that can detect snooping: "It's called an 'introspection engine,' and it can sniff out the government-surveillance signals Snowden is famous for revealing."
THURSDAY THIRST. Marlon Mckenzie.
https://instagram.com/p/BH4EXn-AZjk/