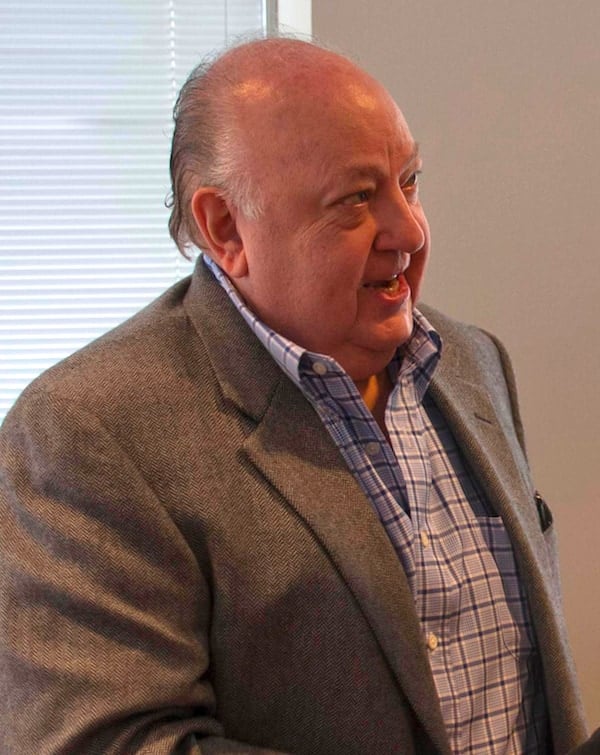 Roger Ailes, the beleaguered head of FOX News, resigned on Thursday after it was widely reported earlier in the week that he was being ousted over allegations of sexual harassment. Those allegations were first brought by former anchor Gretchen Carlson and may have been corroborated by network star Megyn Kelly.
21st Century Fox issued a statement saying Rupert Murdoch will step in to fill Ailes' shoes in the short term.
The announcement said he'll step down immediately, with Rupert Murdoch assuming the role of chairman and acting CEO of Fox News Channel and Fox Business Network.
Terms of the exit agreement have not been released, but Gabriel Sherman, New York magazine's Ailes chronicler, reports that the embattled executive may get a massive $60 million payout to walk away. That sum is considerably more than the $40 million that sources tell THR that the 76-year-old owed on his current contract that originally extended into 2018.
Ailes' exit marks the end of an era at Fox News Channel, the cable news landscape overall and at 21st Century Fox, where the news chief has enjoyed a long and close relationship with Rupert Murdoch. It was Murdoch's idea to start a conservative cable news network more than 20 years ago, tapping Ailes, who shared Murdoch's conservative ideology, to execute it.
From Murdoch's official statement: 
"Roger Ailes has made a remarkable contribution to our company and our country.  Roger shared my vision of a great and independent television organization and executed it brilliantly over 20 great years.
Fox News has given voice to those who were ignored by the traditional networks and has been one of the great commercial success stories of modern media.
It is always difficult to create a channel or a publication from the ground up and against seemingly entrenched monopolies.  To lead a flourishing news channel, and to build Fox Business, Roger has defied the odds.