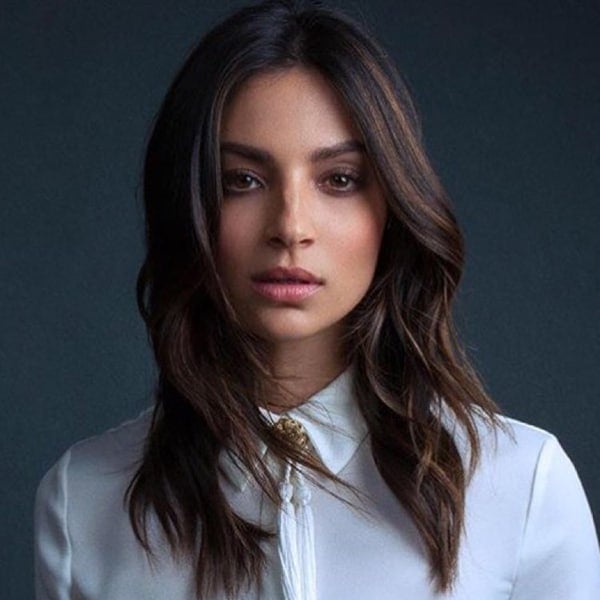 The CW is adding a new character to the next season of Supergirl. She's a cop, she's hot, and she was engaged to Batwoman.
The Hollywood Reporter reported Wednesday that the CBS-turned-CW superhero series about Superman's cousin Kara Zo-Rel has hired Floriana Lima to play Maggie Sawyer on the show's sophomore season.
Very excited to be joining #Supergirl next season. Maggie Sawyer! 😉 https://t.co/4X7eyKfJys

— Floriana Lima (@florianalima) July 13, 2016
In the comic book world, Maggie Sawyer first appeared in 1987 as a captain of the Metropolis Special Crimes Unit where she was a highly skilled member of the Science Police, the division of the police department that deals with metahumans. In Supergirl, Maggie will be a detective working for the National City Police Department in cases involving aliens.
Maggie Sawyer has also appeared in the Batman series of comic books, where she made LGBT history by taking part in the first lesbian engagement in a mainstream comic book in 2013.
(The bliss was short-lived, however. A few months later co-authors J.H. Williams and W. Haden Blackman announced on a blog post that they were leaving the series because DC Comics would not let them show Maggie and Batwoman tying the knot: "Unfortunately, in recent months, DC has asked us to alter or completely discard many long-standing storylines in ways that we feel compromise the character and the series," they wrote. "Most crushingly, [they] prohibited from ever showing Kate and Maggie actually getting married.")
Earlier this year, The Hollywood Reporter spoke to Supergirl's openly gay executive producer Greg Berlanti (who also executive-produces Arrow, The Flash and DC's Legends of Tomorrow) about the importance of inclusiviness on TV. His DC Comics shows have changed the ethnicity and sexuality of several iconic characters to be more in tune with the times, like Supergirl's Jimmy Olsen (Mehcad Brooks) and Arrow's Curtis Holt (Echo Kellum).
"I wanted to contemporize these comics that I loved growing up and have them reflect the society that we live in now," he said. "It's still about working in some of those very real qualities so that everyone feels represented."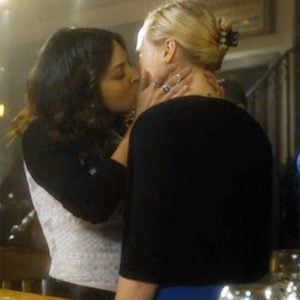 Floriana Lima starred in the ABC drama The Family earlier this year, where she also had some steamy girl-on-girl action. "Playing a lesbian is exciting, but it was also a challenge for me," she told InStyle. "I had never done an on-screen love scene with a woman, and it was totally intimidating because there's some vulnerability with really going there," although she  she told Zap2It she could totally "switch teams" for Sofia Vergara: "when I saw her in person, I could not stop staring. She's stunning."
But if a hot lesbian cop who may or may not be married to Batwoman wasn't enough to spike up your LGBT curiosity, here's something that might just close that deal: legendary Wonder Woman star Lynda Carter will play the president of the United States in the show.
Supergirl premieres Monday, Oct. 10, at 8 p.m. on The CW.
Top photo credit: Floriana Lima/Twitter