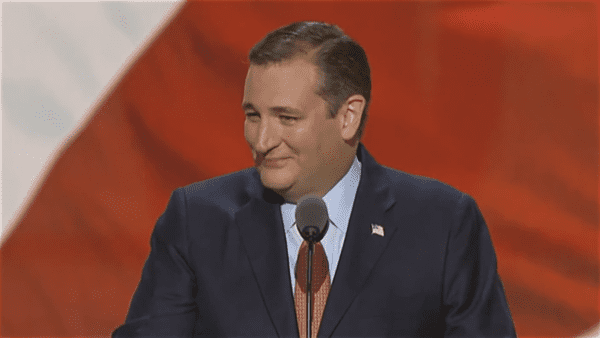 Ted Cruz has found himself yet again squarely in the cross hares of the folks behind the hilarious Bad Lip Reading videos.
The satirists previously offered up a super-cut of weird (and also really creepy) bad lip readings of Cruz statements and speeches. But now, Bad Lip Reading takes on Cruz's infamous speech at the RNC last week in which he was booed for urging delegates to vote their conscience (in other words, not to vote for Trump).
Titled "Cruz Talks Trump", the video is full of hilarious and random lines that Cruz spews about Trump, including,
"He put meth on my fork once. The guy's a creep."
"If we elect this cartoon of a human, we will have made a mistake. A straight up mess."
"That guy is grosser than a demon hellcat."
"That guy needs a turd martini."
Plus, Ted Cruz sings!
Watch, below.