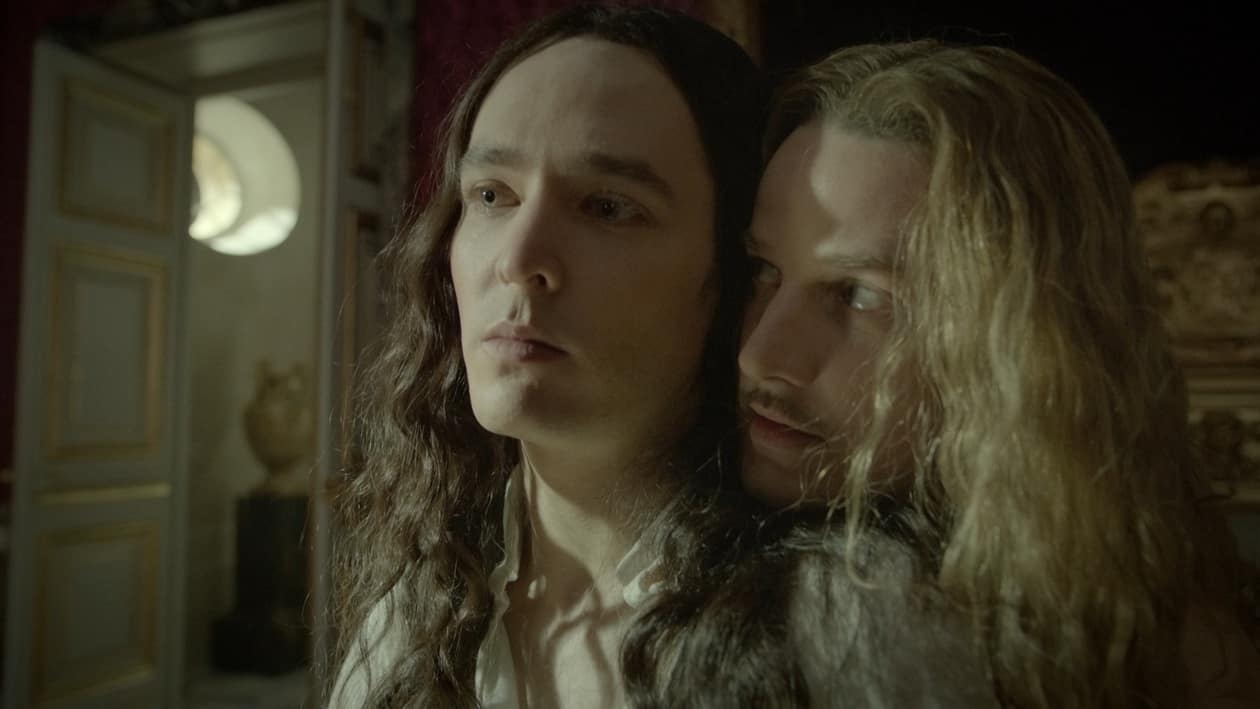 Hitting U.S. airwaves on October 1 is a new show from across the pond that tells of the intrigue behind the building of the most opulent palace in the world, Versailles.
Named for that very same palace, Versailles follows a young Louis XIV as he begins to build his lavish court and sets out to become his own man.
When we arrive on the scene, Louis' mother, who guided him as Queen Regent from the time he took the throne at the age of 5, has just passed away, leading many to wonder who will control the King now that she's gone.
One prime contender is Louis' brother, Philippe (Alexander Vlahos), especially if Philippe's boyfriend, Chevalier (Evan Williams), has anything to say about it. Perennially up to no good, Chevalier hopes for much more than influence at court. He schemes to bring down Louis, replace him with Philippe, and in so doing, become a sort of King by proxy, ruling Philippe in the street the way he does betwixt the sheets.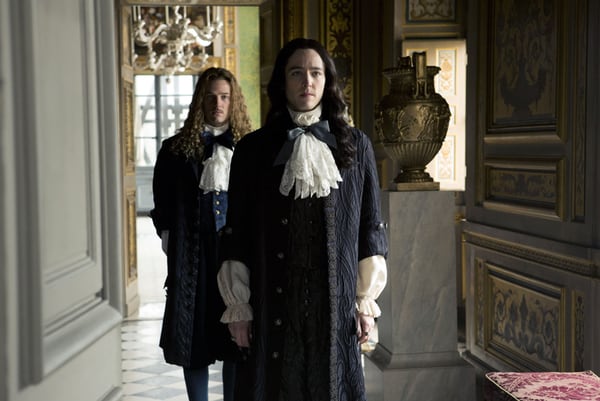 In an exclusive clip from the show, we meet Philippe and Chevalier and witness the volatile dynamic at the heart of their relationship: one minute they're flirting, the next they're trading slaps. But the fighting only makes for hotter make-up sex, as you will see in the clip below.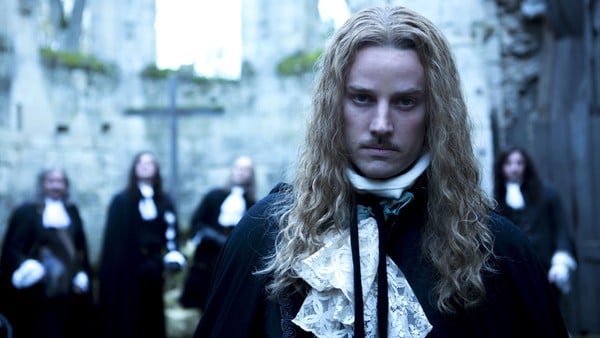 Versailles examines not only Philippe's sexuality but also how queer sexuality might have been treated at the court of Louis XIV. Scott Woodward, EVP of Programming and Production at Ovation, said it was crucial for the show to stay true to Philippe's story and neither omit nor erase his queerness:
"King Louis XIV's brother Philippe was unique in his day in that he was an openly gay man. It is well documented in history so to ignore or somehow cover up that storyline would have been completely unauthentic. There was never any debate that I know of amongst this international group of accomplished show runners to do anything but tell this story as faithfully to historical record as possible."
Check out Versailles when it airs in the U.S. on Ovation on October 1.
Watch our exclusive clip and meet Philippe and Chevalier for yourselves, below.
You can also watch a trailer for the series, here:
And you can find out more about Versailles HERE.
All stills are copyright© Tibo & Anouchka Capa Drama CanalPlus