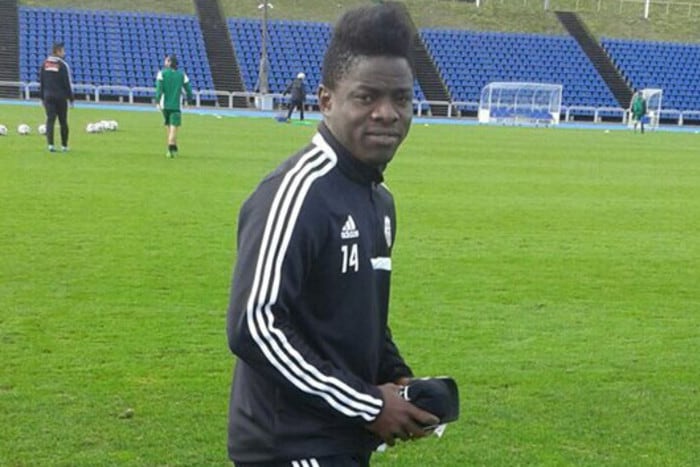 Gay Liberian football player Andrew Nagbe was seized by Swedish authorities while partaking in LGBT Pride events at the Stockholm Pride festival at the end of July, and will be deported to Liberia.
Homosexuality is illegal in Liberia and Nagbe says he is in grave danger of violence and imprisonment, the Scotsman reports:
"I want to play football and live as an openly gay man in Sweden," the midfielder told the Swedish newspaper Dagens Nyheter when interviewed in detention.
It is still illegal to be openly gay in Liberia, and Nagbe claims he will suffer abuse if he returns home.
"In prison I'll be beaten and raped every day until I am released and leave the country again. Everyone I know in Liberia knows I am gay now, so they won't hold back," he added from detention.
Swedish authorities have thus far rejected his residency application, the news outlet adds:
The Swedish migration service maintain that Nagbe's claims to be both gay and that he would have his safety compromised if he returns home are not verifiable.
Only by presenting new evidence will Nagbe be able to appeal the ruling. Metin Rhawi, chief executive at Södertälje FK and a politician with the governing Social Democratic party has described the decision as "heartless."