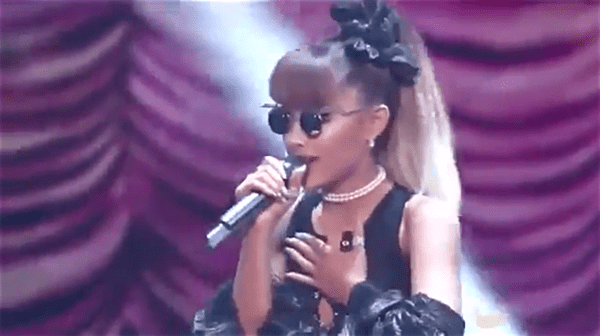 The vocally-gifted Ariana Grande is no stranger to tackling the styles of famous pop divas that have gone before her. In fact, before she became a break-out star in her own right, she was known on YouTube for being able to perfectly imitate famous female singers.
Since that time, she has continued to show off how skilled she can be at musical impersonations (e.g. playing Wheel of Musical Impressions with Jimmy Fallon).
Most recently, Grande performed a mash-up of two of Whitney Houston's most iconic songs "How Will I Know" and "Queen of the Night" (from The Bodyguard).
Watch as Grande takes on the iconic Whitney Houston, below.
https://www.youtube.com/watch?v=0hpVGHzZOB0