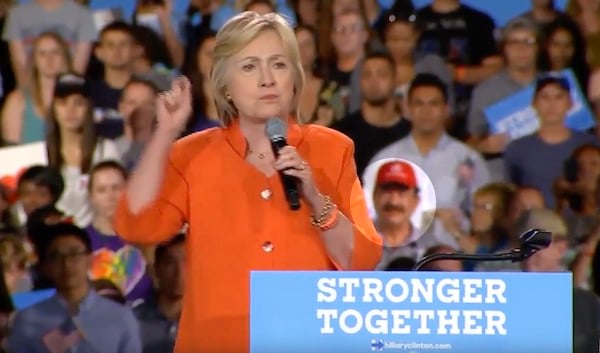 Hillary Clinton late on Tuesday officially disavowed the support of Seddique Mateen, the father of Orlando shooter Omar Mateen, who showed up to one of her rallies near Orlando and was spotted by news media and later interviewed.
Earlier in the day, Republican presidential hopeful Donald Trump called on Clinton to denounce his presence at the campaign stop. "She did not disavow," Trump told Fox News's Sean Hannity. "If that were me, this would be a headline all over the world about Trump. But she did not, as I understand it, disavow this man. He's got some pretty harsh views."
Clinton's campaign representative responded hours later, saying, "She disagrees with his views and disavows his support."
Mateen told news media that he wished his son "had joined the Army and fought ISIS. That would be much better" [than taking the lives of 49 innocent people].
Added Mateen: "Hillary Clinton is good for United States versus Donald Trump, who has no solutions."