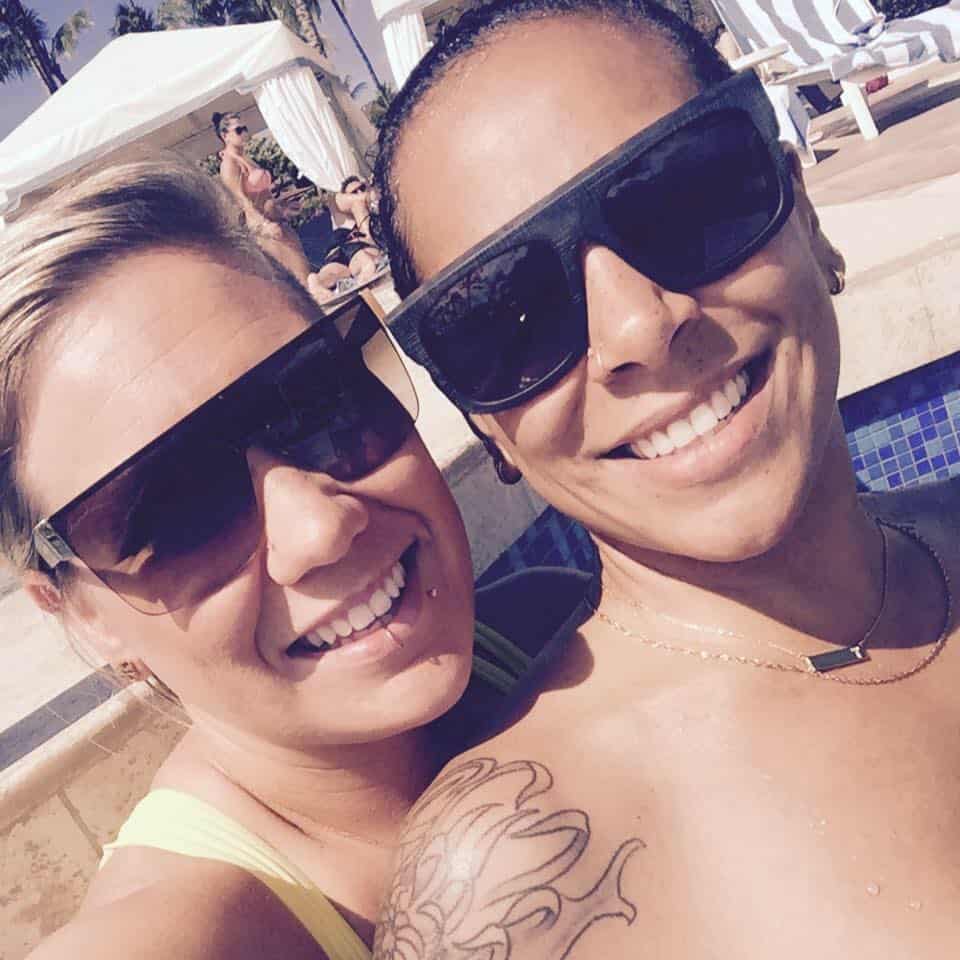 Just over a month before she was set to marry her fiancee, a California woman was killed early Sunday when gunfire broke out on a crowded street in downtown Austin.
Teqnika Moultrie (above right), 30, who lives in the Bay Area, had been visiting her fiancee's family in the Texas capital.
Moultrie and her fiancee, Sabrina Rudd (above left), planned to marry in September. They were picking up donuts in Austin's 6th Street entertainment district shortly after 2 a.m. when Moultrie was struck in the head by a stray bullet.
"The violence needs to stop," Teqnika's brother, Richard Moultrie, told KTBC-TV. "Every day you look on Facebook, you look on the news, it's every day something tragic is happening. Something has to stop, something has to give."
When the gunfire erupted, Rudd dove to the ground before looking back to see that Moultrie had suffered "a devastating gunshot wound to the head," according to police reports.
"She's taking it really, really hard," Richard Moultrie said of Rudd.
Police are still looking for the alleged shooter, 24-year-old Endicott Ishmael McCray (right), who's now wanted on a charge of first-degree murder.
The Austin Statesman reports that McCray pulled a gun from his waistband and opened fire after he was shoved by another man he was with. Panic erupted on 6th Street as revelers jammed the streets just as bars were closing, and police initially described it as an active shooter situation.
In addition to killing Moultrie, police say McCray wounded five people, four of whom were taken to the hospital with gunshot wounds.
"He's destroyed his own life, he's destroyed my sister's life, and he's destroyed our life. He needs to pay for what he's done," Richard Moultrie said.
Watch KTBC's report below.