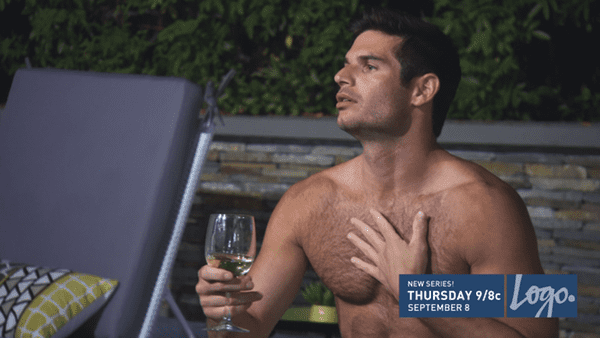 The first trailer for Logo's 'gay Bachelor', Finding Prince Charming, has just been released and it looks like viewers are in for the same combination of elements one might see on Everlasting The Bachelor: Romance (with a capital R), lust, body-baring shots (as in camera shots, but also probably body shots), and (melo)drama.
In the trailer, Prince Charming himself Robert Sepúlveda Jr. is described as a "Real life James Bond" when the suitors meet him on the beach as he emerges from the Pacific.
When Sparks begin to fly between Sepúlveda and his potential love interests, he tells host Lance Bass that he's falling in love with several of the guys. Cut to drama brewing in the house (the suitors are all living together, per Bachelor rules) and one guy accuses another of coming on to him instead of Sepúlveda.
Then there's a threat to call the cops. Because if unReal (Lifetime's scripted take on unscripted dating shows) has taught us anything, it's that calling the cops gets good ratings.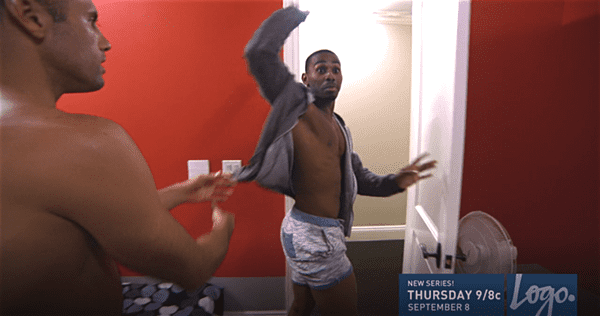 However, despite trotting out all the usual drama, Finding Prince Charming also appears to be angling at an uplifting message that the gay community can get behind.
Judging from the show's trailer, Finding Prince Charming will have its fair share of drama and romance. But in the wake of June's Orlando shooting, the show seems to have a bigger purpose of bringing the gay community together.
"We are part of something so much bigger," on man says in the trailer. "Every gay man understands what it's like to be an underdog. We need each other more than ever."
You can meet all the suitors vying for Robert's attention, here.
Watch the trailer, below.