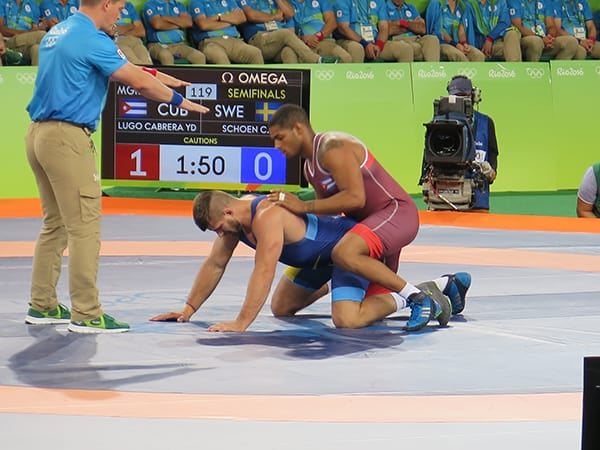 As we reported yesterday, Rio 2016's wrestling tournament started this week. 
For the first three days — Sunday to Tuesday — athletes competed in the Greco-Roman discipline, which is a style where wrestlers can use their arms and upper-bodies to bring their opponents down, and they are not allowed to grapple below the waist.
Only men can participate in the Greco-Roman events, and there are six weight classes: 59kg, 66kg, 75kg, 74kg, 85kg, 98kg and 130kg.
So far, Cuba leads the wrestling medal board (with 2 gold and 1 silver), followed by Russia (2 gold, 1 bronze) and Armenia (1 gold, 1 silver).
Women's freestyle fights are happening today and tomorrow, and the men are back for the last three days of competitions — Friday to Sunday — for men's freestyle. It's quite a way to end the Olympic games.
If you haven't had a chance to check out any of the fights, here are some photographs to make you wish you had.
All photos by Julio Reis