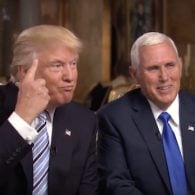 INSANE? Donald Trump's mental health questioned: "Once unmentionable, questions about Trump's mental health have started to bubble into respectable American forums as he has inched closer to the nuclear codes of the world's mightiest military while behaving stranger than ever."
2016 ELECTION. Trump defends use of Twitter: "You know, I have a lot of people, they say, 'Don't use Twitter anymore.' Why? I got 22 million people between that and Facebook and Instagram," Trump said at a town hall event in Columbus, Ohio. "I'm a very modern person in a way, right?"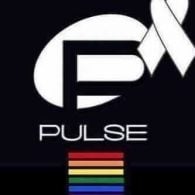 PULSE. Nightclub backs off on plans to reopen as memorial: "'OOPS! Looks like we got the media's pulse racing with an inadvertent Instagram posting that incorrectly stated the Pulse Nightclub was reopening as a memorial,' said a statement attributed to Pulse nightclub, in Orlando.The statement was provided to Reuters in an email from Sara Brady, a media contact for the club."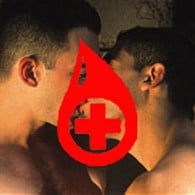 GAY BLOOD BAN. FDA seeks public comments regarding potential blood donor deferral policy options: "Interested persons are invited to submit comments, supported by scientific evidence such as data from research, regarding potential blood donor deferral policy options to reduce the risk of HIV transmission, including the feasibility of moving from the existing time-based deferrals related to risk behaviors to alternate deferral options, such as the use of individual risk assessments. Additionally, comments are invited regarding the design of potential studies to evaluate the feasibility and effectiveness of such alternative deferral options. FDA will take the comments received into account as it continues to reevaluate and update blood donor deferral policies as new scientific information becomes available."
GAWKER. Nick Denton confirms personal bankruptcy filing to employees: "We've spoken truth to power. Sometimes uncomfortable truths. Sometimes gossipy  truths. But truths. There is a price to pay for that, and I am paying it now. But we never gave up our souls in the pursuit of an easy life."
DRAYMOND GREEN. Team USA teammates mock his Snapchat dick pic:
FRANK OCEAN. Channel Orange follow-up Boys Don't Cry to be available on Friday: "The release is also expected to include a major video and a printed publication called "Boys Don't Cry" that will be distributed at Apple stores."
CALIFORNIA. Man films bear inside his house (warning: language).
TECH. Amazon creating headphones that can hear when someone says your name. "Noise-cancelling headphones have microphones that listen to the sound coming from the outside world – the chatter, traffic or building work – and actively mute those frequencies. Amazon is proposing a design, for which the company has just been awarded a patent, that would analyze the incoming noise and listen for specific trigger words, phrases or sounds – for example, 'Hey, Judy'."
LSD. Drug's effect on the brain is revealed in imagery. "A dose of the psychedelic substance – injected rather than dropped – unleashed a wave of changes that altered activity and connectivity across the brain. This has led scientists to new theories of visual hallucinations and the sense of oneness with the universe some users report."
SAN FRANCISCO. City's most expensive high-rise is sinking: "…[S]ince its completion in 2008, the 58-story building has sunk 16 inches, according to an independent consultant hired to monitor the problem. It has also tilted 2 inches to the northwest."
TOO HOT FOR TUESDAY. Out Dutch Olympian gymnast Jeffrey Wammes.
https://www.instagram.com/p/BGy2jjYH3NY/?taken-by=jeffreywammes
https://www.instagram.com/p/BEkQJLSn3B7/?taken-by=jeffreywammes
https://www.instagram.com/p/BDqzgVmn3Lm/?taken-by=jeffreywammes
https://www.instagram.com/p/BCXzIedn3IR/?taken-by=jeffreywammes
https://www.instagram.com/p/vimSAKH3Og/?taken-by=jeffreywammes