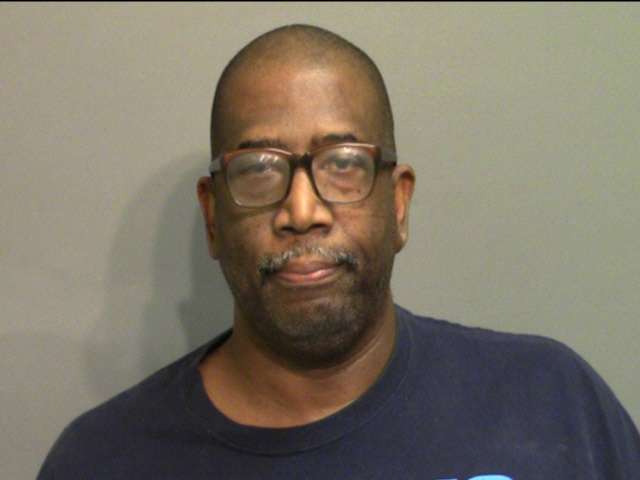 A Georgia pastor who said that the victims of the Orlando massacre 'got what they deserved' has been arrested for child molestation of a young male who attended his church.
Ken Adkins, 56, also fought against expanding non-discrimantion protections to LGBT people in Jacksonville, Florida.
One of the two charges against the 56-year-old is aggravated child molestation, said Stacy Carson, special agent in charge of the Georgia Bureau of Investigation's Kingsland office.
District Attorney Jackie Johnson asked the GBI on Aug. 12 to assist the Brunswick Police Department in an investigation of an accusation of child molestation against Adkins, Carson said. The investigation focused on suspected molestation in several locations in the Brunswick area including at Adkins' church, a vehicle and a victim's home, Carson said. The investigation is ongoing.
Lawyer Kevin Gough told the Times-Union he is representing Adkins and believes the accusations are said to have occurred in 2010. He said Adkins had willingly turned himself in.
The victim was reportedly male and one of Askins' parishioners:
[Adkins'] wife, Charlotte Stormy Adkins, said she and the congregation support Adkins and are disappointed in the rush to judgment against him. She is confident he will be cleared of all charges but shares her husband's concern for the young man who came forward with the allegations. She said he is a part of the church ministry and has been mentored by the couple. She also said while her husband takes leave, she will be interim pastor.
In the wake of the Orlando massacre, Adkins tweeted, "been through so much with these Jacksonville homosexuals that I don't see none of them as victims. I see them as getting what they deserve."
He later attempted to walk back that remark, saying that the tweet was "strictly meant for the Jacksonville group that has made my life a living hell," again referencing his opposition to Jacksonville's nondiscrimination ordinance.
As reporter Russell Colburn points out, Adkins has tweeted out other anti-gay remarks in recent months.
Some of Adkins' recent tweets. @ActionNewsJax pic.twitter.com/y2WjzKRTa8

— Russell Colburn (@RColburnnews) August 26, 2016
Watch a news report from Action News Jax, below.
h/t JMG