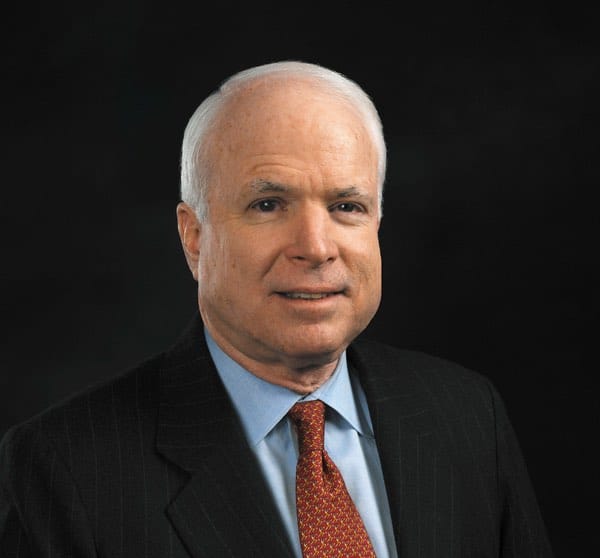 Senator and former POW John McCain issued a statement on Monday morning denouncing Donald Trump for his remarks about the parents of fallen Army Captain Humayan Khan.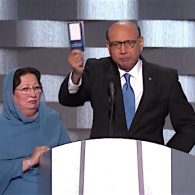 Said McCain:
"In recent days, Donald Trump disparaged a fallen soldier's parents. He has suggested that the likes of their son should not be allowed in the United States — to say nothing of entering its service. I cannot emphasize enough how deeply I disagree with Mr. Trump's statement. I hope Americans understand that the remarks do not represent the views of our Republican party, its officers, or candidates."
He added:
"While our party has bestowed upon him the nomination, it is not accompanied by unfettered license to defame those who are the best among us."
McCain concluded:
In the end, I am morally bound to speak out to the things that command my allegiance, and to which I have dedicated my life's work: the Republican party, and more importantly, the United States of America. I will not refrain from doing my utmost by those lights simply because it may benefit others with whom I disagree. I claim no moral superiority over Donald Trump. I have a long and well-known public and private record for which I will have to answer at the Final Judgment, and I repose my hope in the promise of mercy and the moderation of age. I challenge the nominee to set the example for what our country can and should represent.
Read the full statement below:
New John McCain stmt. on the Khans: "I cannot emphasize enough how deeply I disagree with Mr. Trump's statement." pic.twitter.com/t9wiehkYqI

— Bradd Jaffy (@BraddJaffy) August 1, 2016