Trans YouTube Star Chase Ross spills the tea in Rickey Thompson's new "LGBT Q&A" interview.
From Rihanna v. Beyonce to his love of cats, Chase shares what it's like being a young transgender YouTube star and the things that matter most to him.
Says Chase: "Maybe it has to do with trans-related things. Maybe it's because I didn't really feel like it was my body forever, and now that I finally am comfortable I'm like, I can actually have a relationship with my body and I really want to take care of it."
Watch all the videos in the "LGBT Q&A" series to see other LGBT YouTubers including Miles Jai, Julia Nunes, Courtney Act, and Steph Frosch.


---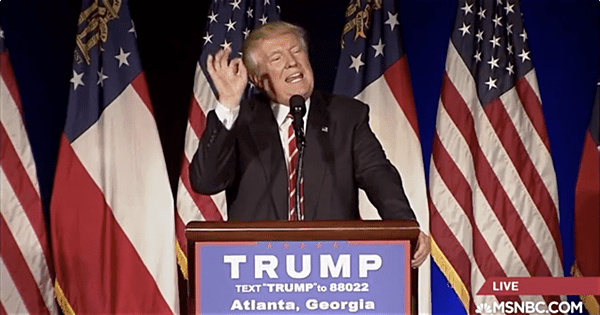 ELECTION. Donald Trump shakes up campaign team: "The Republican nominee tapped pollster Kellyanne Conway as campaign manager and Breitbart News Chairman Stephen Bannon as campaign chief executive, Conway confirmed to POLITICO early Wednesday morning."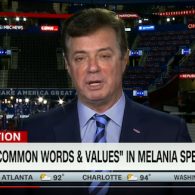 PAUL MANAFORT. Trump campaign chief routed $2.2 million from pro-Russian Ukraine party to Washington lobbying firms: "The revelation, provided to The Associated Press by people directly knowledgeable about the effort, comes at a time when Trump has faced criticism for his friendly overtures to Russian President Vladimir Putin. It also casts new light on the business practices of campaign chairman Paul Manafort. Under federal law, U.S. lobbyists must declare publicly if they represent foreign leaders or their political parties and provide detailed reports about their actions to the Justice Department. A violation is a felony and can result in up to five years in prison and a fine of up to $250,000."
BARYSHNIKOV. Trump rhetoric like the Soviet Union:
WYOMING. Liz Cheney wins GOP primary: "Cheney had 40 percent of the vote to state Sen. Leland Christensen's 23 percent when The Associated Press called the race with 73 percent of precincts reporting. State House Speaker Pro Tempore Tim Stubson took 18 percent and five other Republicans split the remainder of the vote."
BROOKLYN. Two Hasidic men get probation in beating of black gay man. "A judge on Tuesday also ordered 22-year-old Pinchas Braver and 42-year-old Abraham Winkler to pay $1,400 in restitution to Taj Patterson, who was assaulted in December 2013 by several men who yelled anti-gay slurs."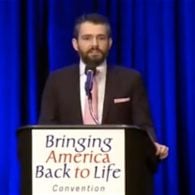 SOUTH AFRICA. Ministry of Home Affairs mulls ban on homophobic US pastor Steven Anderson: "The ministry was placed on terms to make a decision on the matter last month by the South African Human Rights Commission, which sent a letter to Minister Malusi Gigaba and director general Mkuseli Apleni.  The commission, which had received complaints about the visit from outraged lesbian, gay, bisexual, transgender and intersex (LGBTI) communities, asked the ministry to make a decision based on legislation that allows a person to be banned for being "undesirable". The commission received no reply to its first letter and a second was sent on August 2.
NATIONAL PARK SERVICE: Places with LGBTQ heritage.
FIRE ISLAND PINES. How architecture shaped it.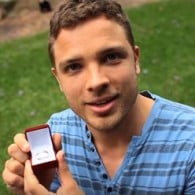 AUSTRALIA. Hundreds of gay couples already marrying there – at the British consulates: "The British High Commission revealed that they have conducted 283 same-sex marriages and have converted 128 civil partnerships. The stats show that the Sydney consulate has officiated the most ceremonies with 108 same-sex marriages. Melbourne follows with 78, Perth with 52, Brisbane with 24, and Canberra with 21."
BEN-HUR. Gay subplot not necessary in 2016, says actor Toby Kebbell: "In 1959, the gay context was very important. They need a voice. You shouldn't have to hide in the dark about something you feel and you're grown with. That was their own thing they wanted to portray and we didn't need to. It's a different time, thankfully."
BILL CLINTON. Dancing with the Stars' top pick: "Katz told ABC News that she's asked the 69-year-old former POTUS to join the show every year since its 2005 premiere — except for this upcoming season. She thought he "might be a little busy" with the 2016 election as he campaigns with his wife — who made history as the Democratic party's first female presidential nominee against GOP rival Donald Trump."
HUMP DAY HOTTIE. US Olympic swimmer Nathan Adrian.