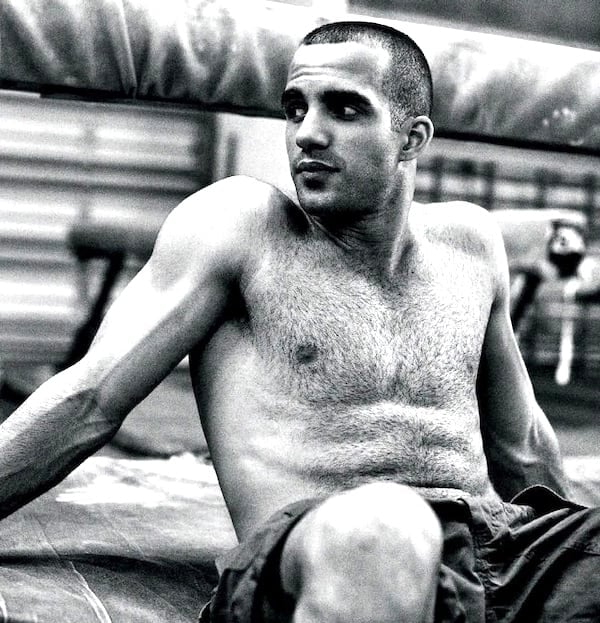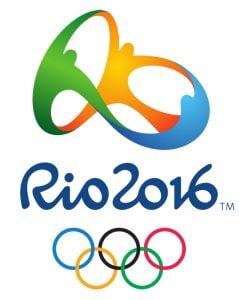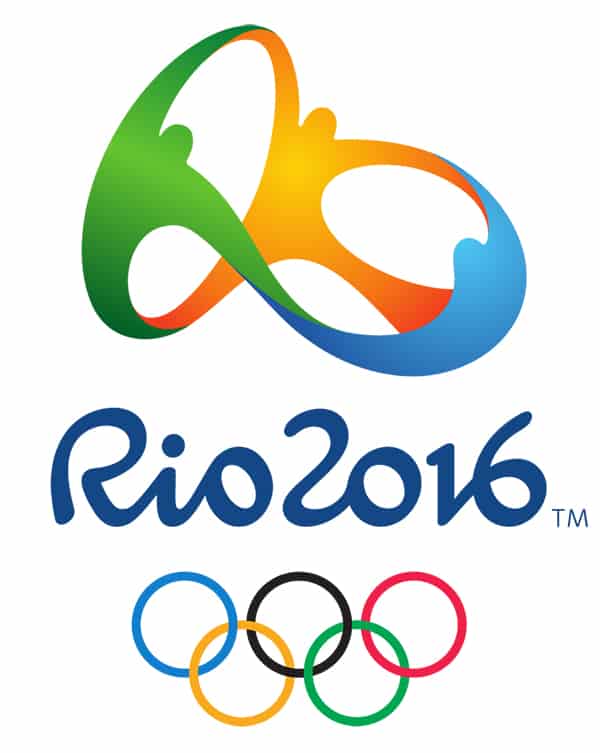 Day 11 in Rio was all about the Olympic spirit.
Long-distance runners Nikki Hamblin of New Zealand and Abbey D'Agostino of the U.S.A. are strong contenders for the most iconic images from Rio 2016.
A little less than five miles to the finish line of the women's 5,000m qualifying heat, Hamblin took a fall which caused D'Agostino, who was running right behind her, to fall as well. With the fall, D'agostino injured her ankle, but was able to get up right away. Hamlin was still on the ground, and instead of keep running, the American decided to stop and help her competitor to get up on her feet.
"When I went down it was like, 'what's happening? Why am I on the ground?'" Hamblin told reporters after the race."And suddenly there's this hand on my shoulder, like 'get up, get up, we have to finish this!' I'm so grateful for Abbey for doing that for me. That girl is the Olympic spirit right there."
After they both started racing again, D'Agostino fell to the ground in pain, and it was time for a little love retribution. Hamlin stopped racing, turned around, and helped her rival to get up, reaching for her with two open arms. They both were able to complete the race, after which D'Agostino had to be taken away in a wheelchair.
Although Hamblin and D'Agostino failed to meet the qualifying time for the heat, both have been included in the 5000m final on Friday after protests from their teams, but it's still unclear whether D'Agostino will be fit to compete,The Guardian reported.
Respect to the medal winners-but this is who I hope my children see as lifelong role models #Dagostino #Hamblin pic.twitter.com/CWqEUKv4qM

— RACalandra (@PEBE4WEGO) August 16, 2016
#USA runner Abbey D'Agostino helped #NZL's Nikki Hamblin finish a race after she fell over https://t.co/jejSSzDGl2 pic.twitter.com/uytxcdJ4OS

— BBC Newsbeat (@BBCNewsbeat) August 17, 2016
New Zealand's Runner Nikki Hamblin Stopped Race To Help Her Injured Competitor Finish ❤️https://t.co/ISgRo44dWU pic.twitter.com/Bw1xwyBPv5

— 9GAG (@9GAG) August 17, 2016
♦
The list of out LGBT Olympians keeps growing. The latest addition is distance swimmer Rachele Bruni of Italy, who won the silver medal in the Women's 10km marathon Monday, Outsports reported.
She dedicated her medal to girlfriend Diletta Faina, who was also in Rio with her. "I dedicate this victory to my family, my coach and my beloved, who have followed and supported me," Bruni said.
https://www.instagram.com/p/BJNF56KDiM9/
♦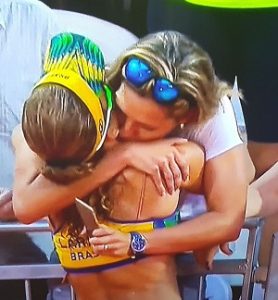 Larisse França and her partner Talita Antunes of Brazil lost to German duo Laura Ludwig and Kira Walkenhorst, No. 1 in the Olympic rankings, on the beach volleyball semifinal match yesterday. They will now face Kerri Walsh-Jennings and April Ross of Team USA at 10pm to fight for the bronze medal.
The Americans were favorites for the gold, but lost to another Brazilian duo, Ágatha Bednarczuk and Bárbara Seixas.
The gold medal match between Bednarczuk and Seixas vs. Ludwig and Walkenhorst starts tonight at 11:59pm. (All times are local.)
Earlier in the competition, NBC announcer Chris Marlowe had to apologize after referring to França's wife as her "husband," as they kissed after a match.
But yesterday NBC aired a "wonderful" feature on the couple and the network needs to be praised for it. 
"To me she is the best athlete and spouse in the world," França's wife Lili Maestrini says on the 3-minute video. "She has a huge heart."
http://www.nbcolympics.com/video/volleyball-integral-larissas-personal-and-work-life
♦
The worst olympic campaign by China in 20 years has frustrated the country's media.
With 17 gold medals, Team China trails Great Britain (with 19 golds) and the United States (with 28) after 11 days of competition.
"You're kidding me? The country which has never finished above China is about to," state news agency Xinhua said on its official English-language Twitter account on Monday, alongside a photo of the medals tally. The tweet has since been deleted, Reuters reported.
A new tweet by the agency says that Chinese athletes have suffered their "worst Olympic flop" in Rio.
No gold for #CHN gymnasts, #TeamChina have suffered the worst Olympic flop at #Rio2016 pic.twitter.com/Gnhke1SCQp

— Xinhua Sports (@XHSports) August 16, 2016
♦
Speaking of Olympic flops, Russian diver Ilya Zakharov, may have had one of the worst dives in Olympic history and finished the semi-finals in the men's three-metre springboard event with the lowest scores of all 18 competitors.
Four years ago in London, Zakharov won the gold medal for the same event.
Is this the worst dive you have ever seen? #rio2016 #diving https://t.co/jA1NZgJEDs

— Enda Conway (@EndaConway) August 16, 2016
♦
https://www.instagram.com/p/BIAmKNyhSR_/?taken-by=danelljleyva
Congratulations to American gymnast Danell Leyva, who won silver medals in both the parallel and high bars.
https://instagram.com/p/BJNXYzVBiTV/?taken-by=danelljleyva&hl=en
Levya wasn't even supposed to compete in Rio. A dog bite to his leg slowed his preparations this spring and he was relegated to alternate status when the U.S. men's Olympic gymnastics team was announced in late June. He wasn't added to the five-man squad until John Orozco injured his left knee a month ago, The AP reported.
What makes us love him even more is that the Cuban-American is a huge supporter of LGBT rights. After Orlando, he posted a touching video on Instagram wearing a "Make America Gay Again" tank, where he made a promise:
"The love within the LGBT community is so much stronger than the hatred against it, and it is our responsibility as non-LGBT people to emulate this love and create a world where LGBT people don't need to create their own safe spaces," he said. "That is a promise I'm making."
Love him!
https://www.instagram.com/p/BGqKdOZhqM-/?taken-by=danelljleyva
https://www.instagram.com/p/BGqK8f6hqN6/