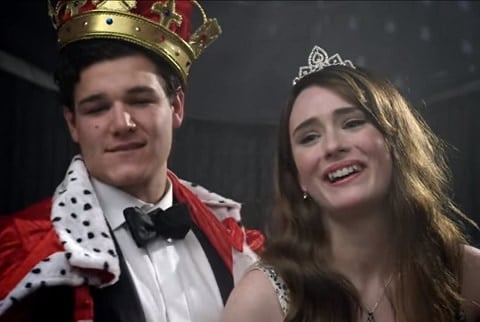 This week in New Music: Haley Bonar (above) brings focuses to her sound on indie rock/pop crossover Impossible Dream, Dinosaur Jr. continue to knock them out after 30 years and Russian Circles possibly cement their place as the kings of post rock.
---
Haley Bonar – Impossible Dream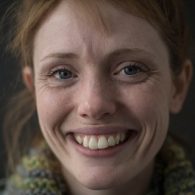 To quote myself based on the two singles from this album a couple of weeks back, Haley Bonar makes "'Love Is A Battlefield'" for disaffected indie kids.
Impossible Dream is a move in a stronger direction for Bonar following on from the success of 2014 album Last War.
Still only in her early 30s with seven albums under her belt, Bonar seems just a touch sick of the shite she has to put up with. "I was impossible when I was beautiful" she sings on "Kismet Kill" but her delivery is more Pink does indie than early PJ Harvey angst.
It's one of those indie pop/rock albums that is so effortlessly good it's over almost before it starts.
---
Dinosaur Jr – Give A Glimpse Of What You're Not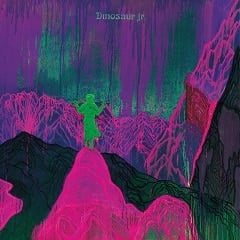 Following many line-up changes over the years, the original trio J Mascis, Lou Barlow and Murph reformed in 2007. What could have been desperate middle age has in fact been a glorious return to form.
Give A Glimpse Of What You're Not is the Massachusetts band's fourth album in its current form. Given that the band only managed five years and three albums in its first incarnation, it makes sense that the reformation has lasted twice as long.
Rather than being chewed up and spat out over the intervening years, the lads still make inspired rock that does what the genre expects. You won't find much in the way of political commentary or worldly concerns on Give A Glimpse Of What You're Not but you will be treated to 47 minutes of old-school indie rock.
[bandcamp width=100% height=120 album=3611956479 size=large bgcol=ffffff linkcol=0687f5 tracklist=false artwork=small]
---
Russian Circles – Guidance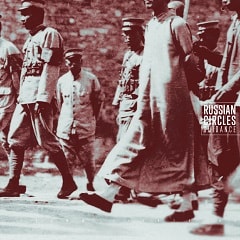 The best post-rock bands know that the swirling, pounding stop-start of the genre will not to a long career lead. Many acts have come and gone with brilliant post rock albums (see The Gothenburg Address) but without invention they fade from the scene.
Chicago-based Russian Circles have managed to ride high in the post-rock scene over five albums between 2006 and 2013. Album number six Guidance continues the band's relatively stellar career by again injecting elements of krautrock, noise and a touch of death metal.
Post rock is at it's best when it conveys on the listener an emotion that is perhaps not intended by the band. The effect is visceral and personal. In terms of meaning, on Guidance there is an intent. According to bassist Brian Cook, the album was inspired by photos of public executions in Asia.
While some of the songs on the album are almost not post-rock (see the likes of "Mota" which eschews the stop-start swirl of the genre's ethic) possibly the best song on the album is the closer Lisboa, which sounds like an embodiment and distillation of everything about the genre.
[bandcamp width=100% height=120 album=1401904380 size=large bgcol=ffffff linkcol=0687f5 tracklist=false artwork=small]