2016 ELECTION. Hillary Clinton agrees to debate schedule. "'Secretary Clinton looks forward to participating in all three presidential debates scheduled by the independent debate commission,'" Clinton campaign chairman John Podesta said. The prime-time sessions are set for Sept. 26, Oct. 9 and Oct. 19."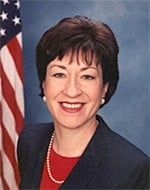 NEVER TRUMP. Senator Susan Collins (R-ME) says she can't support Trump: "With the passage of time, I have become increasingly dismayed by his constant stream of cruel comments and his inability to admit error or apologize. But it was his attacks directed at people who could not respond on an equal footing — either because they do not share his power or stature or because professional responsibility precluded them from engaging at such a level — that revealed Mr. Trump as unworthy of being our president."
MIKE PENCE. Trump running mate questions whether Iran scientist was executed because of Hillary Clinton's email server.
[soundcloud url="https://api.soundcloud.com/tracks/277499829″ params="color=ff5500&auto_play=false&hide_related=false&show_comments=true&show_user=true&show_reposts=false" width="100%" height="166″ iframe="true" /]
TIM TEBOW. Says he'll pursue career in professional baseball: "Former NFL quarterback and current ESPN broadcaster Tim Tebow is actively pursuing a career in professional baseball and plans to hold a workout for Major League Baseball teams later this month, according to his agents Jimmy Sexton and Nick Khan. For almost the past year, Tebow has been training in Arizona and Los Angeles to hone his play as a professional batter and outfielder in a sport he has not played on a full-time basis since he was in high school in 2005."
https://www.youtube.com/watch?v=j4NANHHxnfg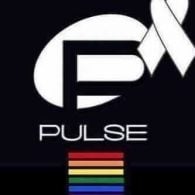 ORLANDO. Grisly details emerge in autopsy reports. "All 49 autopsies for the Pulse victims were released on Monday afternoon, almost two months after the massacre. The autopsies reveal the victims died after suffering from more than a collective 200 bullet wounds. It is unclear how many bullets hit more than one person. Of the 49 victims, autopsies reveal 20 were shot in the head."
OPERA FOR ORLANDO. One Voice Orlando is Opera Orlando's bit benefit concert for the Orlando Health's Level One Trauma Center, the Orlando LGBTQ Community Center, the Interfaith Council of Central Florida, UpStanders and the Zebra Coalition: "Internationally-renowned David Charles Abell will conduct and legendary baritone Sherrill Milnes will be one of the evening's hosts. Tickets are $25-$125 and go on sale August 19th. Opera Orlando will be joined by the Orlando Ballet and several opera companies from across the state including Opera Tampa, Opera Naples, St. Petersburg Opera, Sarasota Opera, First Coast Opera, and others.  Pulitzer Prize winners Paul Moravec and Mark Campbell will also be presenting a new vocal work at this concert."
GERMANY. Lawmakers call for compensation for gay men convicted of homosexuality: "Germany's Justice Minister Heiko Maas in May said his ministry would table a bill to quash convictions and provide compensatory arrangements. More than 50,000 people, mostly men, were persecuted and convicted between 1945 and 1965."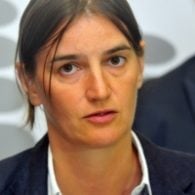 SERBIA. Cabinet to include openly gay minister for first time: "Aleksandar Vucic said on August 8 that his future public administration minister, Ana Brnabic, 40, does not hide her sexual orientation and he is aware it may draw public attention in a country where gays often face harassment."
CHINA. HIV transmission rises at alarming rate: "Male-to-male sexual HIV transmission of all youth cases in China increased from 58.5 percent to 81.6 percent in 2015, said Wang Lu of the National Center for STD Control. Meanwhile, the average age of HIV-positive patients has dropped over the past five years, with 15 to 24 year-old making up 35 percent of all new cases."
BIG DISCOVERY. Researchers find wreck of The Thames: "Researchers have discovered the wreck of a pioneering British steamship that sank in the Russian Arctic in 1878. The Thames was a 120-tonne steamship captained by decorated explorer Joseph Wiggins during his attempts to open a trade route between the UK and Siberia through the Arctic Ocean. Two researchers from the Russian Geographical Society, which is chaired by President Vladimir Putin, found its wreck in shallow waters on the Yenisei river near the village of Goroshikha just south of the Arctic Circle."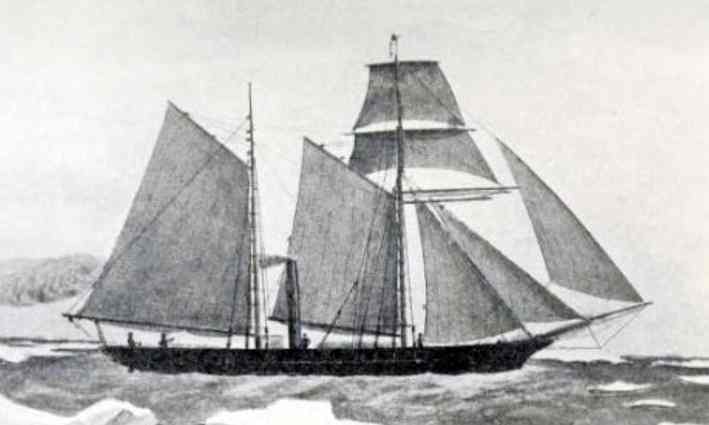 NORTH CAROLINA. HB 2 likely to come up at state's biggest drag pageant: "Curtis Sigmon, 54, of Charlotte will figure prominently in the pageant. The Hickory native's drag persona, Shana Nicole, is the reigning Miss Gay Charlotte America and her dream is to snag the state title and advance in October to the Miss Gay America contest, the world's longest running female impersonator pageant at 37 years."
NSYNC. Group reunites for JC Chasez's 40th birthday.
THE SWARM. Thousands of bees attack Walmart shoppers in Oklahoma City. "Officials tell Fox 25 a person was selling three hives, each containing more than 10,000 bees, when one was dropped in a Walmart Neighborhood Market parking lot Saturday morning. Thousands of bees swarmed into the air and fire crews rushed to spray water in the area and distract the bees from people nearby."
GHOSTS. Mitch Winehouse poses with a lookalike of his late daughter Amy.
Mitch Winehouse poses with eerie lookalike of his late daughter Amy https://t.co/e0RfjOVKq6 pic.twitter.com/JvzmiqeJZb

— Daily Mail Celebrity (@DailyMailCeleb) August 8, 2016
PRINCE. Inside his $10 million Paisley Park mansion. "Prince wanted to have a place where he could do all his music and make films and do his tour rehearsals and to dance, choreography and everything under one roof, which back 25 years ago was quite progressive."
CITY PLANNING. NYC officials discuss expansion of Brooklyn Bridge promenade. " The city said it has taken some temporary measures, such adding directional markers, but it's only a stopgap to ease the flow of the 3,500 cyclists and 10,000 pedestrians that trek across the bridge — what officials called the "Times Square in the Sky" — on an average weekday."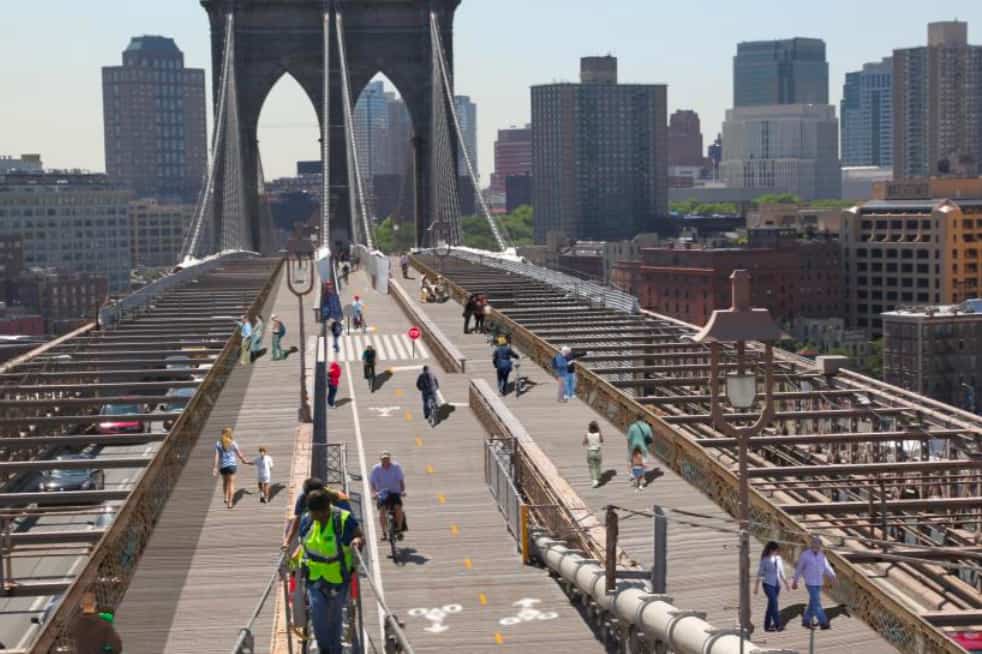 TOO HOT FOR TUESDAY. Rio 2016 Spanish water polo player Marc Minguell.