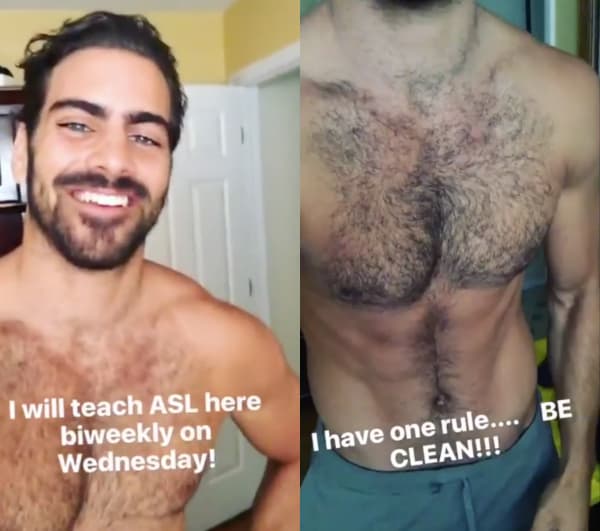 America's Next Top Model and Dancing With The Stars winner Nyle DiMarco wants to help you learn sign-language.
The hunky model will be teaching mini-lessons on American Sign Language (ASL) in weekly videos posted on Instagram stories. To give you extra motivation to learn ASL, it seems that DiMarco will be teaching the classes shirtless.
Said DiMarco in a new video story shared on Instagram,"First of all, I dunno where I put my shirt, bear with me, but…I have good news! I've decided to make ASL more mainstream! How?…I will teach ASL here biweekly on Wednesday. Why Wednesday?! Hmm…Ah because it's 'hump' Wednesday."
DiMarco tells fans they can post comments on Instagram or tweet at him signs they want to learn.
He has one rule though: "Be clean."
https://twitter.com/NyleDiMarco/status/763148746972594180