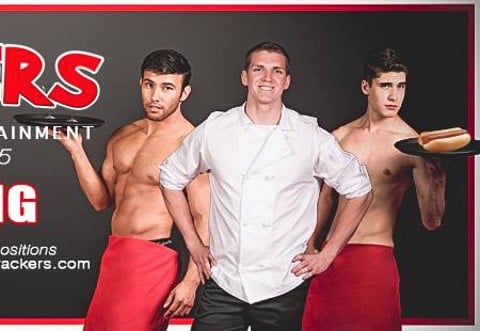 UPDATE: Tallywackers reports on Facebook that the closing is only temporary while it looks for a new home: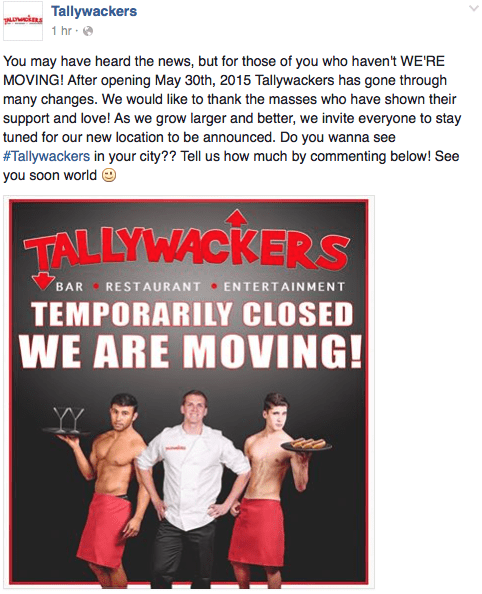 ORIGINAL POST:
Tallywackers, the all-male version of Hooters that opened last May in Dallas, has closed for good, according to multiple reports on social media.
Situated in Dallas' Oak Lawn gayborhood, Tallywackers made national headlines when it debuted as one of the nation's first restaurants to feature scantily clad male servers.
Earlier this year, foodie site Dallas Eater reported that on its one-year anniversary, Tallywackers was "still going strong, despite online reviews that indicate the food is mediocre at best." Then again, who really went for the food?
Tallywackers owner Rodney Duke couldn't immediately be reached for comment.
https://twitter.com/yhprumleahcim/status/763259843306106881