ORLANDO. Equality Florida holds #ForThe49 rally outside anti-LGBT religious conference where Trump and Rubio are speaking.
Pastors & activists frm @equalityfl rallied re: summit of 700 faith leaders, who they say have anti-#LGBTQ agenda. pic.twitter.com/Ox086SYGQb

— Julie Gargotta (@juliegargotta) August 11, 2016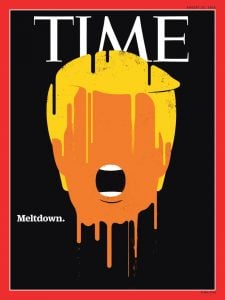 A PICTURE'S WORTH A THOUSAND WORDS. Time magazine on Trump's 'meltdown.'
SPILL THE TEA. Vin Diesel threatens to tell all about The Rock as ongoing spat continues.
ON NEWSSTANDS. Zayn Malik smolders in GQ.
EGYPT. Gay and transgender community goes underground: "Since the 2013 military intervention that established former Gen. Abdel Fattah el-Sisi as the country's ruler, at least 250 lesbian, gay, bisexual and transgender people have been arrested in a quiet crackdown that has shattered what had been an increasingly vibrant and visible community."
TRUMPISMS. The Donald isn't backing down from his blatantly false assertion that President Obama is the founder of ISIS.
READING ROOM. Larry Wilmore has had enough of Trump spokeswoman Katrina Pierson.
OLYMPICS SPOILER ALERT. (DO NOT READ IF YOU ARE GOING TO WATCH OLYMPIC COVERAGE TONIGHT) –> Team USA gymnasts Simone Biles and Aly Raisman win gold and silver all-around medal, respectively.
GOPANIC. Dozens of Republicans beg RNC to abandon the Trump campaign now before it's too late: "More than 70 Republicans have signed an open letter to Republican National Committee Chairman Reince Priebus urging him to stop spending any money to help Donald Trump win in November and shift those contributions to Senate and House races."
YAS QUEEN. Adele may be attending a gay wedding in Montana.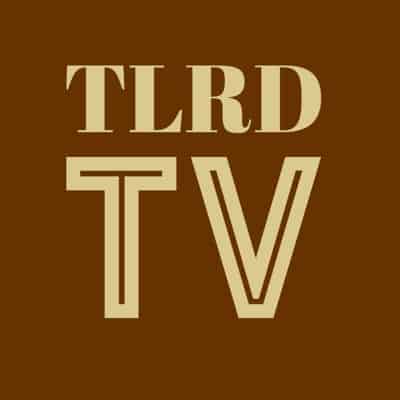 WWE. The wrestling organization is going to be getting more diverse: "According to WWE Chief Brand Officer Stephanie McMahon, LGBT characters could soon become a part of WWE storylines and programming in the future. McMahon confirmed plans during an event hosted by Beyond Sport at the Barclays Center in Brooklyn."
GIGI GORGEOUS. Transgender model detained in Dubai and not allowed entry into Qatar because she is transgender: "Yesterday was one of the scariest moments of my entire life and I wouldn't wish it upon anyone. How you can be denied entry somewhere just because of who you are is seriously disgusting and also very scary. This further proves the need for CHANGE."
https://instagram.com/p/BI6i9kIhBTI/
THURSDAY THIRST. Brazilian swimmer Matheus Santana.
https://instagram.com/p/BIVmAmFBrS6/
https://instagram.com/p/BBcu_YsG5bs/
https://instagram.com/p/5DHgVKG5cc/
https://instagram.com/p/s70Ee6m5fx/