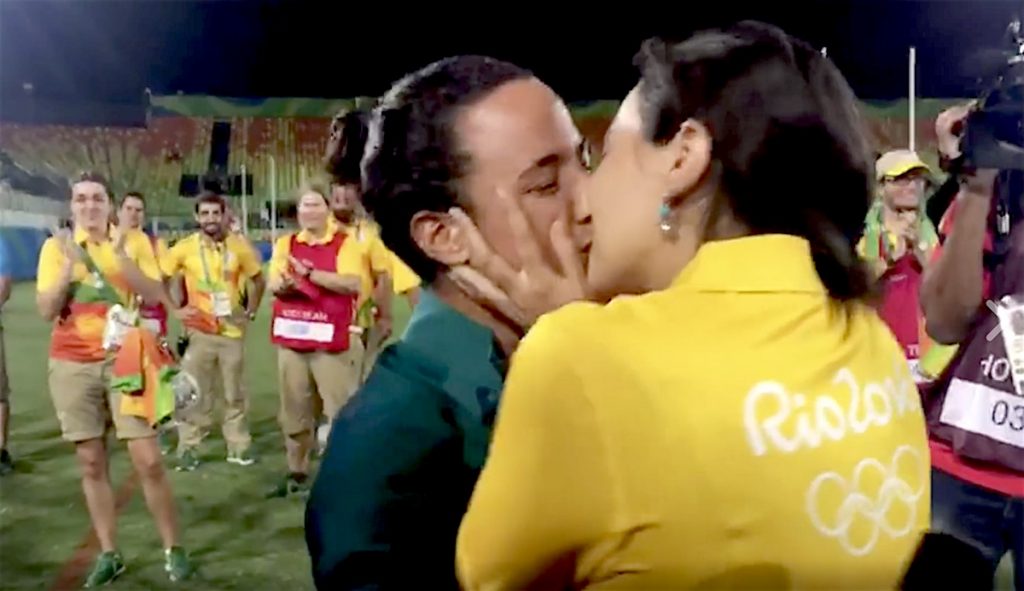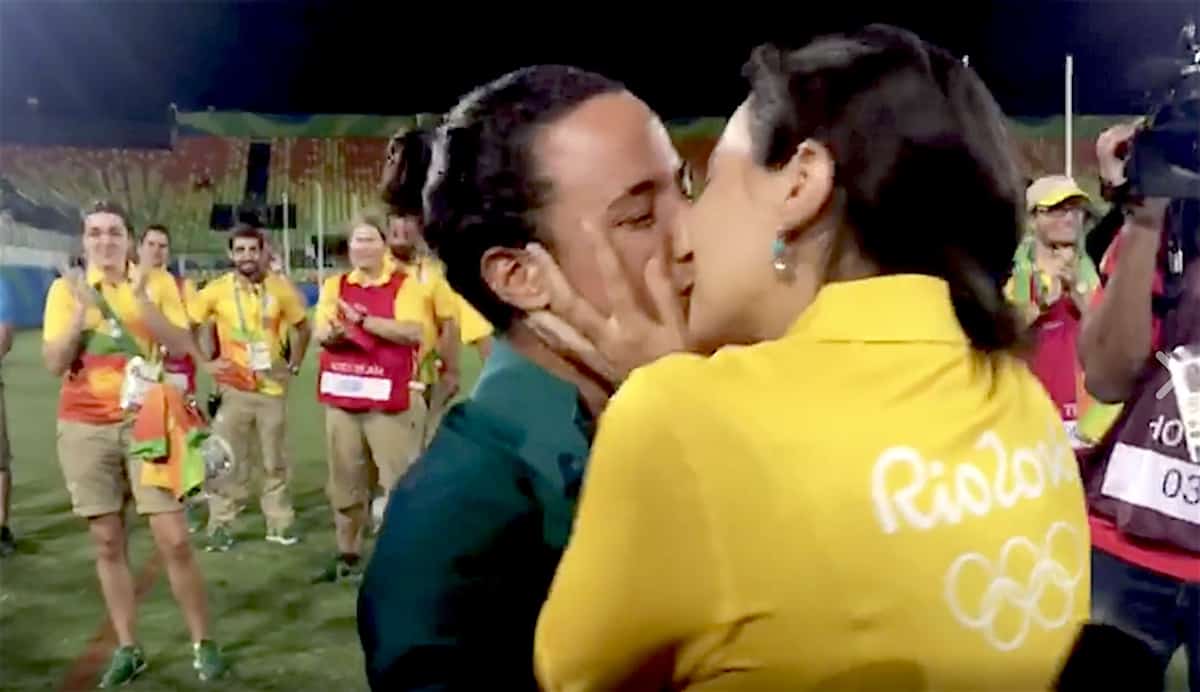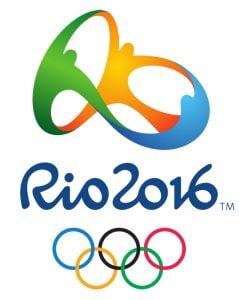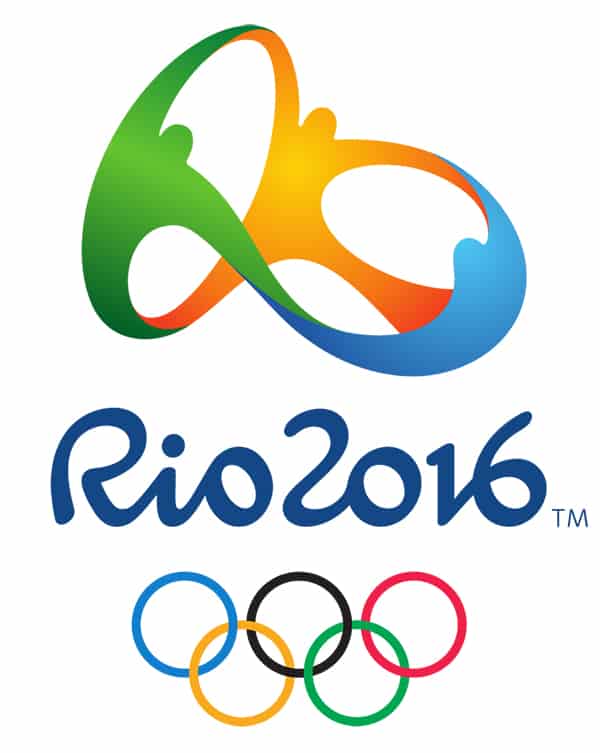 If team LGBTI were a country, it'd be tied with Poland and Chinese Taipei in 21st place for the total medal count: one gold medal for Brazil's newest hero Rafaela Silva in Judo, one bronze medal for diver Tom Daley of Great Britain, and another bronze for Jen Kish of Canada in Rugby.
The 2016 Olympics already started out with a record number of out LGBTI athletes. On Friday, when the games officially started we reported that there were a record 44 out LGBTI athletes in this year's Olympics, as well as three coaches, according to a list compiled by outsports.com. In comparison, only 23 athletes were out four years ago in London.
Today that number is already 49, including a gold medal winner (Rafaela Silva) who publicly came out as a lesbian during an interview, when she talked about her girlfriend of three years Thamara Cezar.
Brazilian news portal Globo Esporte highlighted the trend Monday in a piece entitled 'Rio Olympics gets the gold medal for acceptance and love without discrimination.' 
When Brazilian transgender supermodel Lea T led the host nation's delegation into the Maracanã Stadium, Globo Esporte noted that the games were off to a good start.
Then, with athletes like Rafaela Silva going public about her three-year relationship with Thamara Cezar, and a very public marriage proposal, of Marjorie Enya to girlfriend Izzy Cerullo at the end of the Rugby tournament, Globo Esporte noted that such demonstrations of affection between same-sex athletes are becoming increasingly more common.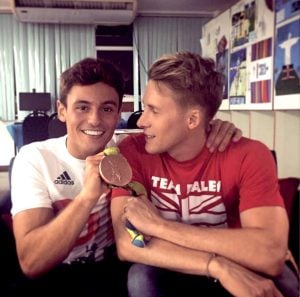 There is also high-profile power couple Tom Daley and Dustin Lance Black; WNBA superstar Elena Delle Donne, who revealed in an interview with Vogue that she is engaged to Amanda Clifton; and one married couple, Helen Richardson-Walsh and Kate Richardson-Walsh, British field hockey players.
Cerullo, the lucky girl who said yes to now-fiancée Enya said that her phone didn't stop ringing after the proposal, and that in two days she'd received over 700 friend requests on social media.
"I couldn't read all of the Facebook messages. And my cell phone is almost exploding [from so many messages]. People are leaving words of love and affection, and they say that they were very touched with our story. We are really touched, ourselves. There are a lot of messages, and believe me, none of them were homophobic," she said.
Carlos Tufvesson, Rio de Janeiro's Secretary of Sexual Diversity, noticed the shift. He remembers when Michael do Santos, a volleyball player for Vôlei Futuro who had just come out of the closet and suffered intense homophobia when thousands of fans of the opposing team shouted anti-gay slurs at him during a match, a case which drew national attention.
The US Women's soccer team has also complained about anti-gay slurs directed at them during their first matches in Brazil. And a recent New York Times article talked about an epidemic of anti-gay violence in the country.
But the fact that two same-sex couples at the games have received support on social media for showing their love is reason to celebrate."I see a lot of facts that have contributed to this. First, it's post-Sochi. Second, this all happened after Orlando's horrifying attack, which made people start to think. Something needs to be done to fight this homophobia," said Tufvesson.
Top photo credit: dibradoras/Twitter
Tom Daley photo: Dustin Lance Black/Twitter