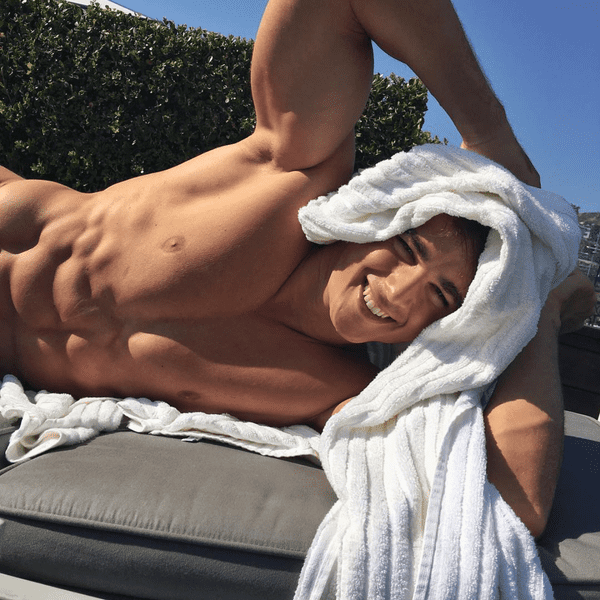 While the 2016 Olympics are underway in Rio de Janeiro, the world's hottest math teacher / model Pietro Boselli is looking to medal in an event in which he is almost certainly the world champion: the abs competition.
Boselli has been known to bare his taut physique on Instagram from time to time and recently modeled Team Italy's official line of Olympic gear for the Rio games. But while the world is heading to Rio, Boselli descended upon Los Angeles for a sun-drenched Southern California adventure that involved a lot of time at the beach and hardly any clothing (you're welcome).
This isn't the first time Boselli has shared the exploits of his travels. Earlier this year, Boselli journeyed to Australia where he similarly spent a lot of time sans shirt.
Check out Boselli's latest exploits (which often channel the work of famed photographer Herb Ritts), below.
What color medal would you give Pietro Boselli's abs?
https://instagram.com/p/BIy4ZBCj5Lc/
https://instagram.com/p/BIu04ykjihe/?taken-by=pietroboselli
https://instagram.com/p/BIwDGu4DNFD/?taken-by=pietroboselli
https://instagram.com/p/BIwGRQxDBrn/?taken-by=pietroboselli
https://instagram.com/p/BIwKyWMjLiG/?taken-by=pietroboselli
https://instagram.com/p/BIy7oQNjaTI/?taken-by=pietroboselli
https://instagram.com/p/BIy8K-oD3pM/?taken-by=pietroboselli
https://instagram.com/p/BIy9WssDoo6/?taken-by=pietroboselli
https://instagram.com/p/BIyWienh-8s/
https://instagram.com/p/BIyUEQyhXKK/
https://instagram.com/p/BIqkmtrBSk0/
https://instagram.com/p/BInWRKIDmn3/?taken-by=pietroboselli
https://instagram.com/p/BIn_wouj_K1/?taken-by=pietroboselli
https://instagram.com/p/BI3xzvYjHu1/
[Top photo via Instagram]