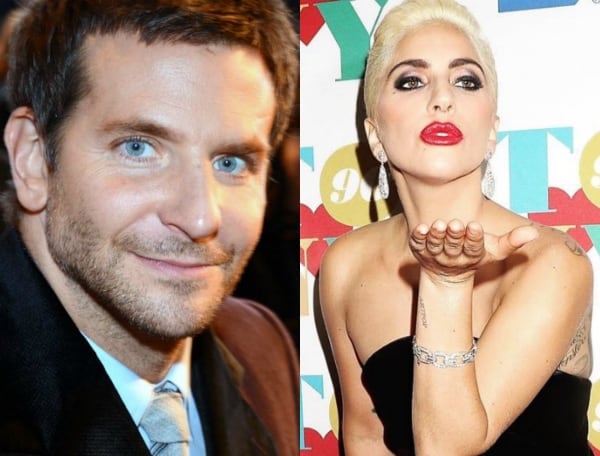 Lady Gaga is take on the iconic starring role once played by Barbra Streisand and Judy Garland in what will be the fourth remake of A Star Is Born. Actor Bradley Cooper will direct the feature in his directorial debut. Cooper will also star alongside Gaga as the washed-up star who discovers and falls in love with Gaga's character.
Though often thought of as the original, Judy Garland's Oscar-nominated 1954 iteration of A Star is Born was in fact a remake of a non-musical 1937 film of the same name produced by David O. Selznick. This original film is often forgotten as it didn't include a musical powerhouse in the titular role.
Production begins early next year in California, marking the directorial debut of Bradley Cooper, who'll also star alongside Lady Gaga. Latter gets her first studio starring role, as the ingenue singer whose star rises as quickly as her troubled lover/mentor's star is falling. Deals have been closed by Warner Bros president of Creative Development and WW Production Greg Silverman, and Gaga will compose and perform new music for the film. This picture has been a long time coming for Cooper, who is teaming on the script with Will Fetters.
Beyoncé was originally slated to star opposite Cooper in the lead role but negotiations reportedly fell through.
Deadline adds that everyone at Warner Brothers "felt Cooper was ready to be a director and that Gaga was ready to take the next step as an actress."
Said WB in a statement,
"For those of us lucky enough to watch him work as an actor and producer, it has been clear that Bradley would make this transition to director. We are honored that he is doing it, here, at his home—Warner Bros.—and with Lady Gaga as a collaborator and co-star. The world is in for a treat as these great artists craft an all new vision of A Star is Born."
Gaga shared the news herself on Twitter.
Im elated to be directed by & starring w/ Bradley in this project. He's a brilliant visionary artist. #AStarIsBorn #AStarIsBornCooperGaga

— Lady Gaga (@ladygaga) August 17, 2016
[Photo of Gaga via Instagram, photo of Cooper via Wikipedia]