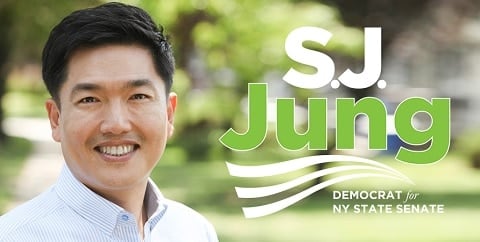 A New York Democratic hopeful has vowed to fight to ban images of same-sex couples from school textbooks and voiced his opposition to same-sex marriage.
Queens candidate S.J. Jung, who is challenging incumbent Senator Toby Ann Stavisky in the September 13 primary, made the comments earlier this year to a Korean religious group.
At the same meeting last March, Jung asked for prayers "so I can get elected to the New York State Senate to stop [same-sex marriage and others issues of concern] from happening."
In a statement to the NY Daily News, Jung did not deny raising the issue of seeking to keep pictures of gay couples out of textbooks. He also confirmed that he opposes same-sex marriage because he believes "in the Bible's teaching that marriage is between a man and a woman." He added that his opposition to marriage equality is a "matter of distinction, not a matter of discrimination."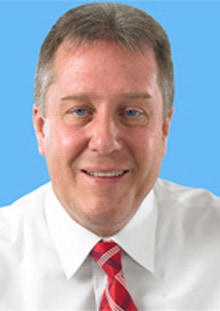 Addressing the textbook issue, Jung said he was voicing concern about "a general trend" and argued that the nation "must protect the rights and freedoms of all, regardless of their views on this matter."
Councilman Daniel Dromm (right), one of the first openly gay public officials in Queens, said it is "hard to believe that someone from New York State, especially someone from Queens would continue to hold those views in this day and age."
"He is ignoring reality – same sex couples exist," said Dromm. "Children see them. They know about them. They should be taught about them. What is he going to do, continue to deny reality? We're everywhere."
Jung's concerns relating to same-sex marriage are not referenced on his official website.
(Daniel Dromm image via Twitter)