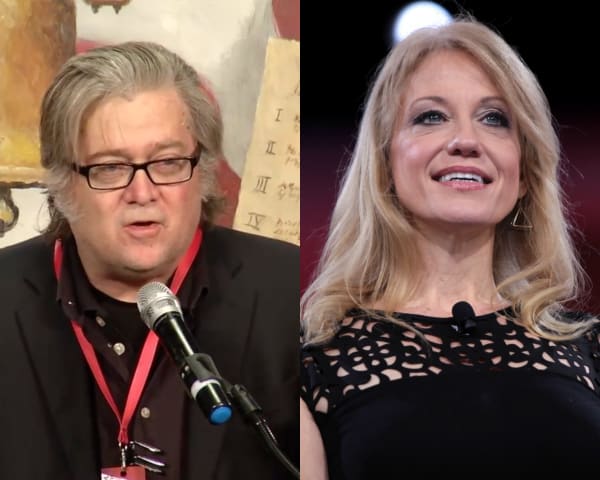 The new leaders of Donald Trump's presidential campaign have a long history of fomenting anti-LGBT hatred, further underscoring that Trump is anything but a "friend to the gays."
On Thursday, Donald Trump hired former Breitbart editor Steve Bannon (above left) to be his campaign CEO and former National Organization for Marriage (NOM) pollster Kellyanne Conway (above right) to be his campaign manager.
NBC news reports on the staff reshuffling:
The moves were first reported by The Wall Street Journal early Wednesday and mark yet another round of internal shakeups for a campaign struggling to find consistent footing just 82 days ahead of the election.
They also represent what is widely seen as a demotion for Manafort, who has come under scrutiny for his ties to ousted Ukrainian Prime Minister Victor Yanukovich.
More on the anti-LGBT skeletons in Bannon and Conway's respective closets via The Human Rights Campaign blog: 
Bannon, who was named CEO of the Trump campaign today, launched a vile smear against transgender people during a May interview with the American Family Association while he was at the helm of Breitbart News. Bannon attacked non-discrimination protections that ensure transgender people are able to use facilities that match their gender identity, repeating the debunked claim that such protections force children to "go into a bathroom with a guy with a beard in a dress." Meanwhile, Kellyanne Conway is a former pollster for the anti-LGBTQ National Organization for Marriage and has railed against the inclusion of open LGBTQ figures in pop culture and entertainment.
"Donald Trump's staff shakeup is a disturbing preview of what a Trump-Pence administration would look like," said HRC President Chad Griffin. "Trump has stocked his inner circle with anti-equality activists who share his commitment to rolling back the rights and protections of LGBTQ Americans. His hiring decisions, including the selection of Mike Pence as his running mate, have left no doubt that Trump is the biggest threat the LGBTQ community has ever faced in a presidential election."
Back in 2014 Conway accused liberals of trying to "redefine" the term 'family' to mean "whatever feels cool," as Right Wing Watch reported. She also bemoaned the "assault on religious liberty in so many parts of our culture," a not-so-subtle anti-LGBT dog whistle popular among the homophobic right.
As for Bannon's previous job at Breitbart, that right-wing blog currently employs homocon Milo Yannipoulos, and, as Mediaite points out, regularly "uses anti-LGBT slurs, pedals anti-gay conspiracy theories, and features articles by anti-LGBT hate group leaders":
Breitbart.com regularly publishes articles with anti-LGBT slurs "trannies" and "faggot" in headlines. Breitbart contributor Austin Ruse, president of the Catholic Family and Human Rights Institute (C-FAM) — an organization designated as an anti-LGBT hate group by the Southern Poverty Law Center — is largely the face of Breitbart's anti-LGBT coverage. In the past, Ruse used his perch at Breitbart to peddle conspiracy theories about the hate-crime murder of gay teen Matthew Shepard. He described Shepard as a "winsome young homosexual," "achingly handsome," and "delicately chiseled," and blasted "Matthew Shepard Inc." for promoting the "lie" that homophobia contributed to his murder. More recently, Ruse headlined a post about HIV rates in the transgender community with the anti-transgender slur "trannies," accompanied by an image of 15 year-old transgender transgender activist Jazz Jennings.
And you know it's bad when conservative writer Ben Shapiro calls you out.
Watch Shapiro talk about Bannon, below.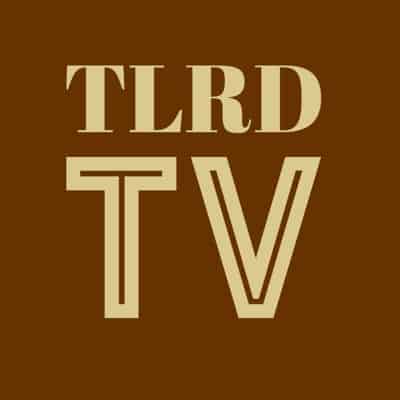 [Photo of Bannon via; photos of Conway via Wikimedia Commons]