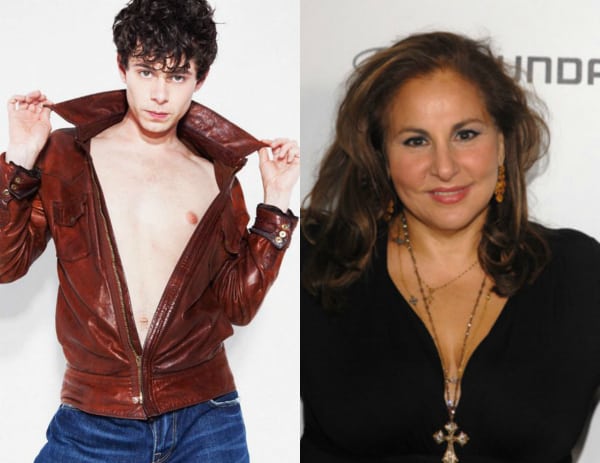 Out gay actor Paul Iacono will star alongside Kathy Najimy in the upcoming gay indie film Dating My Mother, about a mother and her gay son each struggling to find suitable men to date.
Iacono is perhaps best known for his break-out role on the MTV series The Hard Times of RJ Berger. He came out as gay in 2012. 
Dating My Mother will also star Kathryn Erbe (Law & Order: Criminal Intent), James Le Gros, and newcomer Patrick Reilly.
Written and directed by Mike Roma, the film explores the intimate and sometimes tumultuous relationship between a single mother (Erbe) and her gay son (Reilly). Together they navigate the world of online dating as they search for their versions of "Mr. Right". Le Gros co-stars as Erbe's love interest, Najimy as her neighbor, and Iacono plays Reilly's potential boyfriend.
Dating My Mother is Roma's first feature. He previously created the successful web series Danny the Manny.
[Photo of Najimy via IMDB; photo of Iacono via Twitter]