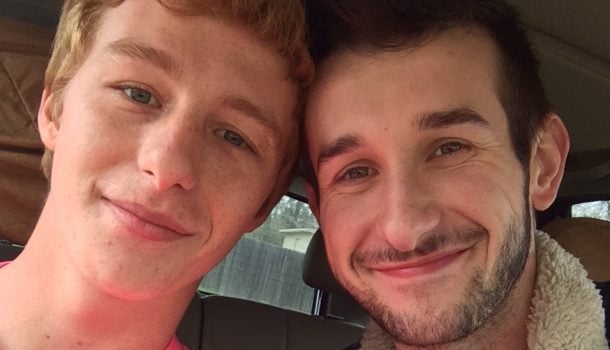 "'Tis better to have loved and lost than never to have loved at all."—Alfred Lord Tennyson
Last July, we told you about the horrific murder of 19-year-old Stephen Sylvester (above left), who was allegedly beaten to death by his boyfriend, then-20-year-old Bryan Canchola (below right), in Austin's West Campus neighborhood.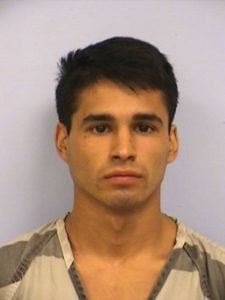 Canchola is now out on bond and living in McAllen, Texas, with his first-degree murder trial repeatedly delayed due to a backlog in DNA testing. But Sylvester's previous boyfriend, now-22-year-old Taylor Shirley of Houston (above right), isn't giving up in his fight to bring Canchola to justice.
Shirley and Sylvester dated for a year before splitting up because both "had some growing up to do," according to Shirley. But they were deeply in love and always intended to get back together.
Sylvester later moved from Houston to Austin, and began living with Canchola a week after they met because he needed a place to stay. In the early morning hours of July 17, Canchola allegedly beat Sylvester to death  – and strangled his beloved Yorkshire Terrier, Harlow — after they returned from a night of (underage) drinking at the gay bars on Austin's 4th Street. A roommate initially took Sylvester to the emergency room, but after checking in he left unexpectedly, apparently to try to rescue Harlow.
Sylvester was found unconscious after Canchola, who changed clothes and cleaned his boyfriend's body before emergency crews arrived, called 911 to report that they'd been fighting. Since Sylvester's murder, Shirley has made the three-hour trip from Houston to Austin for each of Canchola's monthly court appearances, and now he's trying to draw attention to the case in hopes of expediting justice.
"I'm basically wanting it to be back in the public eye. It's kind of gotten swept under the rug," Shirley told Houston's OutSmart Magazine. "I've stayed in it this long and will continue to because I love Stephen. I know beyond a shadow of a doubt that if I had been killed, Stephen would do the same for me. … I feel like if it got more attention, it would put the pressure on the DNA labs in Travis County to push it forward. All of us just want Bryan to be put away for as long as possible."
In case you're wondering about Harlow, she's still recovering from the incident and now lives with Sylvester's mother, Andrea.
"I want justice for my son, and I want people to know that whether you're gay or straight or purple or black, domestic violence is not tolerated," Andrea Sylvester told OutSmart. "I can just tell you that friends and family have lost a great ray of sunshine."
Read the full story here.