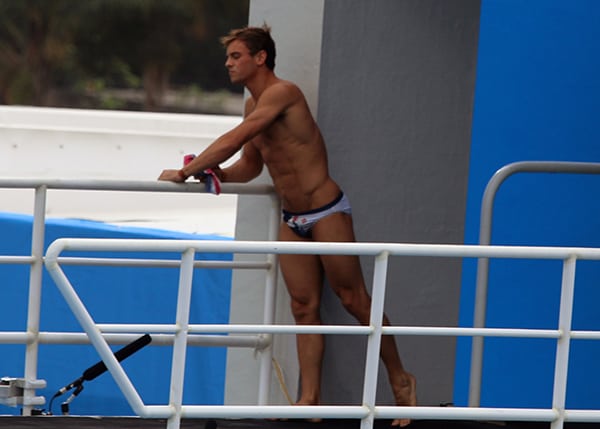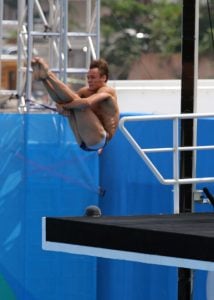 Of the 18 divers battling out for 12 spots in the men's 10m platform Saturday at the Barra Olympic Park's Maria Lenks Aquatic Center, 22-year-old Tom Daley of Great Britain was one of the strongest contenders for the gold medal.
At age 15, he won the World Championship in the event; he finished third in London 2012 and got the Olympic bronze medal; and just a few days ago in Rio he'd won another bronze medal, for the men's synchronized 10m platform diving, with diving partner Dan Goodfellow.
Daley had also delivered a near-perfect performance the day before during the qualifiers with a score of 571.85, which put him on the top of the scoreboard. (That score would've won him the gold medal in London, when winner David Boudia of the U.S. had scored 568.65 points.)
It was Daley's year for the gold medal, and few thought otherwise.
The first of six dives didn't go too well and he got a score of 54. Unprecedented for someone like him, but he was sure he could recover. It was only the semifinal, anyway, and all he had to do was to score enough to be in the top 12.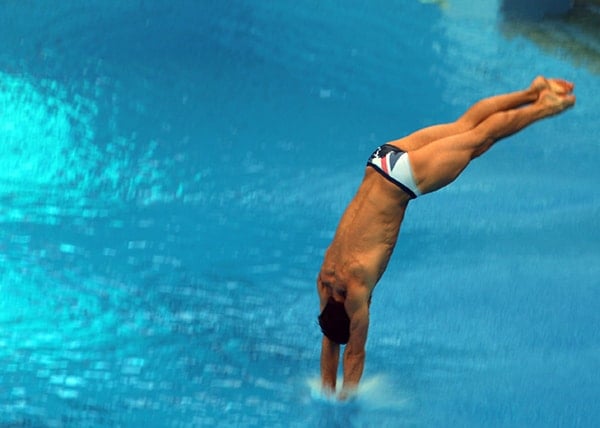 But then his second dive went even worse, 47.25, and knew he was in trouble.
"Today I don't really know what went wrong. I've no idea," he later told reporters. "I've been so good. Training's been going really well, I'm in the shape of my life, moving better than I've ever moved before and last night showed that."
Something was wrong with Tom today. He's been in incredible shape. A favourite to get in the medals if not gold. Sport is cruel.

— Gabby Logan (@GabbyLogan) August 20, 2016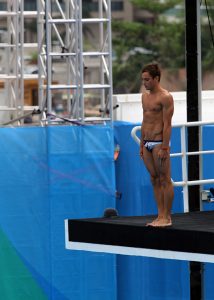 Daley was the last diver of each rotation, so going into his last dive, he knew exactly what he needed in order to reach 102 points to move on to the final. He only scored 50.40.
"When it came to the last dive and I needed 9.5s and 10s to qualify, I knew I can do that," he said.  "I gave it my everything and tried my absolute best. It's just heartbreaking to think that after four years of hard work and effort it's tough to accept.
His fiancé Dustin Lance Black took to Twitter to show him love and support.
We are all so proud of all you've achieved here in #Rio2016 @TomDaley1994. We fight again another day! ONWARD! ❤️❤️❤️

— Dustin Lance Black (@DLanceBlack) August 20, 2016
"At the Olympics you can get your dreams crushed in an instant," he said through tears. "It doesn't get any lower than this."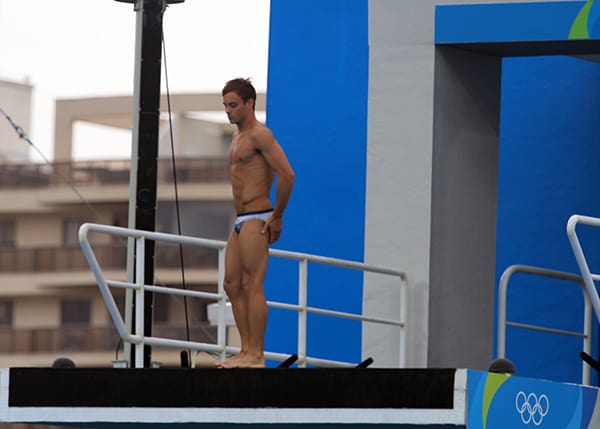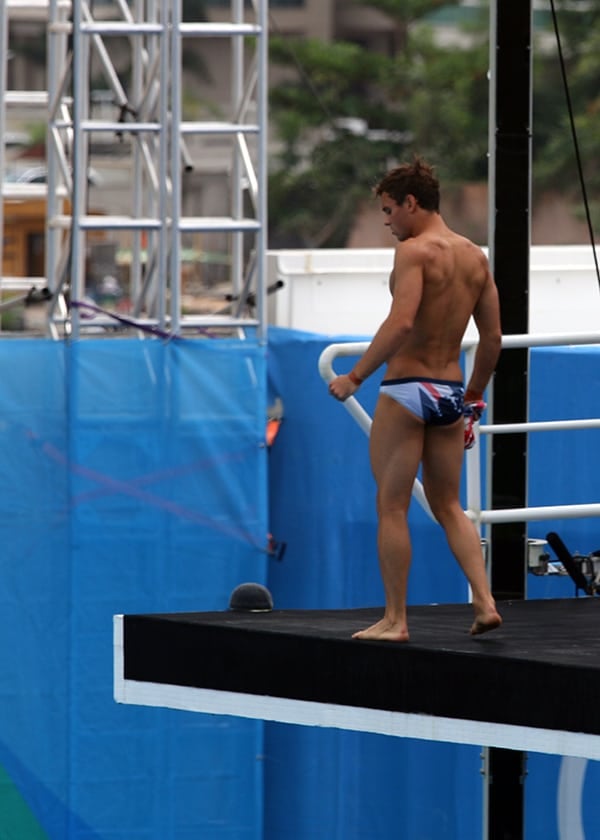 Sadly, it did get lower than that.
Shortly after the event, a UK-based hate-group called "Christian Voice" tweeted (to its less than 700 followers) that Daley failed to qualify to the semifinals because he was gay.
Turning gay doesn't seem to have done Tom Daley any favours at #Rio2016 https://t.co/tdbT0Y5acx

— Christian Voice (@UKCV) August 20, 2016
And, of course, Daley "went gay" because of the evil works of a pedohile.
#Rio2016 And we need to remember that Tom Daley only went gay because he was seduced by an older man: https://t.co/lsbQT1Jo3Z

— Christian Voice (@UKCV) August 20, 2016
Thankfully, Harry Potter's own J.K. Rowling chimed in and tweeted (to her almost 8 million followers):
Can't decide which is more offensive in this tweet, the stupidity or the spite. https://t.co/ksqZp17drc

— J.K. Rowling (@jk_rowling) August 20, 2016
Thank you, J.K.
And Bye, Felicia!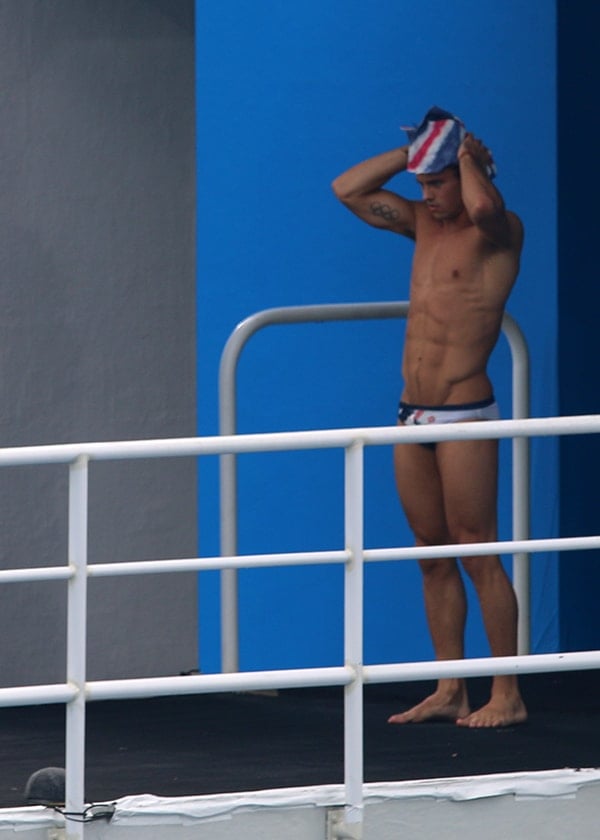 Photos: Muri Assunção/Towleroad