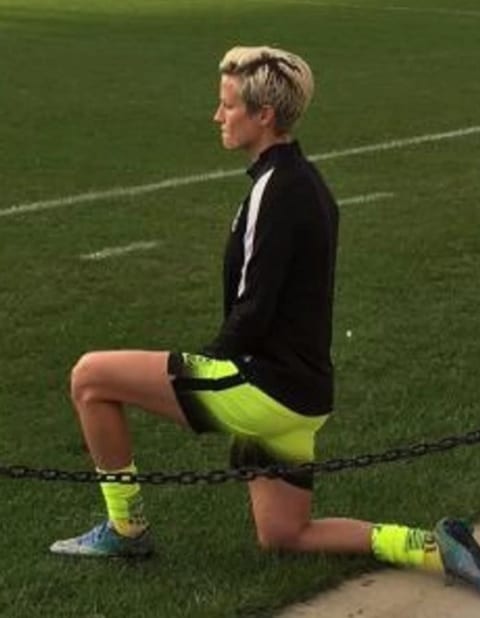 Out FC Reign star Megan Rapinoe says Bill Lynch, the owner of the Washington Spirit, undermined her protest of the national anthem in part because he's homophobic.
As we reported Thursday, Lynch (right) played the national anthem while players were in the locker room before a game between the Reign and Sprit on Wednesday night so Rapinoe couldn't kneel in protest as she had done on Sunday.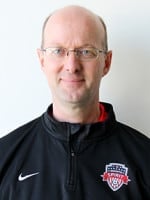 Rapinoe knelt during the anthem in solidarity with 49ers quarterback Colin Kaepernick, who's protesting the nation's treatment of black Americans. In the wake of her protest, Rapinoe said, "Being a gay American, I know what it means to look at the flag and not have it protect all of your liberties."
The Washington Post reports that Rapinoe was asked whether she believes Lynch's decision to undermine her protest was related to her sexual orientation, especially given that the Spirit is one of the few teams in the National Women's Soccer League that doesn't have an LGBT Pride Night.
"I do. Yeah, I do," Rapinoe said. "I have had conversations with Spirit players current and past, the fact that they don't have a Pride Night. They have gay players like everyone else [in the league]. They've made it pretty clear, at least internally, that that's not a game they are interested in, which is homophobic to me. I don't know if it was directly at me because I'm gay and it's a protest I am making as a gay woman. Bit of a stretch, but yeah I do think that Bill Lynch is homophobic."
Lynch responded by suggesting that Rapinoe "got lost in the moment and blurted something out."
"I certainly don't agree with the statement, by any stretch," he told WaPo. "We're absolutely inclusive. Anyone claiming we're not inclusive, it's silly. [Sexuality] is not even something that gets discussed. We don't make decisions based on race, gender or sexual preference. Unless someone is talking about it, I have no idea what their sexual preference is."
Needless to say, Lynch's use of "sexual preference" — an archaic term that wrongly implies being gay is a choice — doesn't exactly bolster his argument.