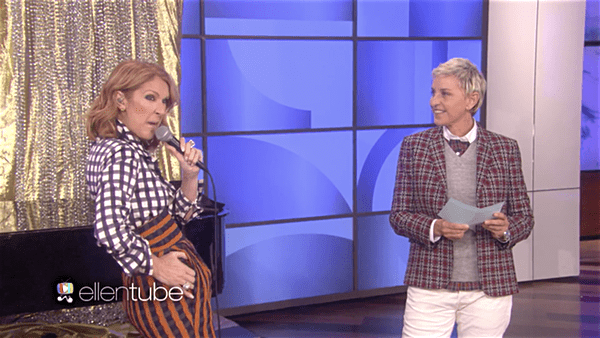 We've seen Céline Dion, the greatest singer in ze world, show off her mad skills when it comes to musical impressions before. Now Céline is taking on rap music thanks to Ellen DeGeneres.
Because Ellen wants Dion to 'continue growing as an artist', she goaded the singer into performing rap songs as only Céline Dion could.
Among the songs she reinterpreted were Missy Elliott's "Work It", LMFAO's "Shots (feat. Lil' Jon)", Nelly's "Hot in Herre" and…Britney Spear's "Werk B[*]tch." Yeah, we're not so sure that last one counts as rap but we'll let it slide.
Watch, below.