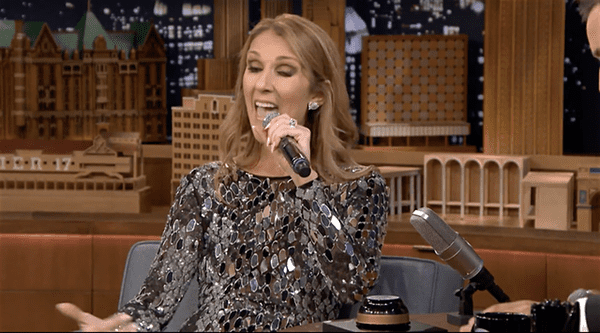 Céline Dion, the greatest singer in ze world, was on The Tonight Show starring Jimmy Fallon and played one of the best games Fallon does with guests, The Wheel of Musical Impressions.
The game involves both Fallon and his gust du jour singing a popular song or nursery rhyme in the style of an iconic singer. Past contestants include Ariana Grande, Christina Aguilera, and Adam Levine, all of whom turned in notable impressions.
On Thursday night, it was Céline's turn, and she took on the well-known voices of Cher (her good friend), Rihanna, and Sia.
Celine appeared a bit nervous at first but quickly eased in to her performance.
Watch, below.