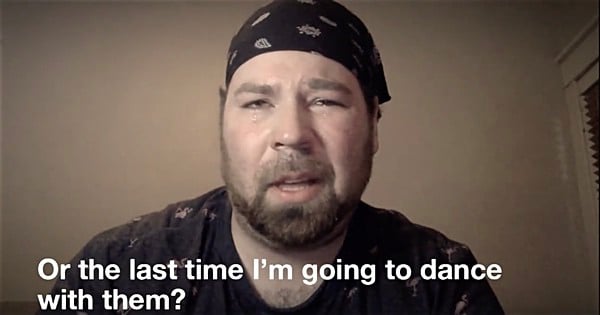 Today, September 12, is exactly three months since 49 lives were taken at the Orlando Pulse nightclub in the largest mass shooting in U.S. history. Survivor Chris Hansen talks about his experience in a new video from the Guns Down campaign.
Asks Hansen:
"I don't know if you have a group of friends that you go out with. But when you go out with them, you never think, 'is this the last time I'm going to have a sip with them, or is this the last time I'm going to dance with them?"
He adds: "I remember standing up against the wall with a drink in my hand. I had just ordered at the bar. I heard the fire, shots. Pop. Pop. Pop. You could hear screaming and you could see glasses shattering at the bar."
Hansen talks about crawling outside, and realizing he was safe, and then going to help others who were wounded. He says the experience changed him forever.
"The boy who I was, that loved to relieve stresses by drinking with friends and listening to loud music and dancing wildlly and crazy on the dance floor. That sense of love and feeling is no longer there."
Hansen wonders, as many of us do, why assault weapons are in the hands of people who should not have them.
Watch:
https://www.facebook.com/gunsdownamerica/videos/335794750089476/