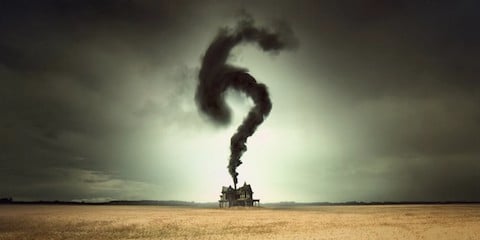 Check out our weekly guide to TV this week, and make sure you're catching the big premieres, crucial episodes and the stuff you won't admit you watch when no one's looking.
National embarrassments Rick Perry and Ryan Lochte are two of the stars tangoing for a shot at the disco ball trophy on this season of Dancing With the Stars, premiering tonight at 8 p.m. on ABC.
https://www.youtube.com/watch?v=S7urn72Ifpc
Your guess is as good as ours as to what this season of American Horror Story will be focusing on. We'll still put our money on the show stuffing too many plots into one season and then running off the rails roughly around episode five. The new tale brings all the good, the bad and the wildly distasteful starting Wednesday at 10 p.m. Eastern on FX.
Get ready to turn it out, make it work and, most importantly, don't bore Nina when season 15 of Project Runway bows Thursday at 8 p.m. on Lifetime.
The stellar webseries High Maintenance gets a shot at premium cable with the premiere of the first of six 30-minute episodes Friday at 11 p.m. Eastern on HBO. The series follows a nameless marijuana dealer in Brooklyn and the stories of his unique customers. Friday's premiere features appearances from gay porn star Colby Keller, RuPaul's Drag Race season nine winner Bob the Drag Queen and Kevin Allison.
The stars of the small screen come out Sunday for the Emmy Awards, 8 p.m. on Fox. But! You should really tune in to the Creative Arts Emmy Awards, airing Saturday at 8 p.m. Eastern on FXX for the chance to see RuPaul win an Emmy Award for Outstanding Host.
What are you watching this week on TV?