ANTI-LGBT TERROR. Court appearance cancelled for Craig Jungwirth, the man who promised Orlando-style attack on gay nightclubs in South Florida over Labor Day weekend: "According to the FBI, Craig Jungwirth, 50, was arrested at his Orlando home Saturday for a violating bond conditions in an unrelated pending misdemeanor case.Jungwirth's court appearance was canceled after he asked to go to the hospital. […]Jungwirth could be arraigned on the federal charge as early as Wednesday."
Update: Court hearing for Jungwirth postponed. Suspect charged w Pulse-type threat hospitalized w chest pain @WESH pic.twitter.com/GdVGSxQIKY

— bob kealing (@Bob_Kealing) September 6, 2016
MUSIC. Stevie Nicks promises an all-star version of "Landslide" if Hillary wins…in a landslide: "When she wins by a landslide, I could gather together The Dixie Chicks, Billy Corgan and everybody who's ever sung a version of 'Landslide.' It's not up-tempo, but it certainly would get the message across."
MISOGYNY. Trump asks the "fellas" whether Hillary Clinton "looks presidential." 
ICYMI. Pietro Boselli models for Lab Series.
SPACE. NASA confirms next Mission to Mars is set for 2018: "The probe must be launched during a particular window, when the Earth and Mars are positioned in such a way that the probe can easily reach the Red Planet. That window will open on March 5, 2018, according to the statement. The probe is now scheduled to land on Mars on Nov. 26, 2018."
PROFILES IN LOVE. Neil Patrick Harris celebrates two years of marriage with husband David Burtka.
SPEAKING OUT. The woman who Playboy Bunny Dani-Mathers body-shamed on Snapchat has come forward.
JUST LIKE THE ENTERPRISE. The voice of Star Trek's LCARS could become that of your virtual assistant: "At the moment, getting a custom voice for Siri onto your iPhone requires you to jump through some less-than-Apple-approved hoops. But one day the company could allow for third-party voices, downloadable through the iTunes App Store, the same way it has done with keyboards."
Majel's voice is recorded phonetically, &we're working to get her voice for things such as Siri, maybe voice of the computer on #STDiscovery

— RODDENBERRY #talkTREK w/ Anthony Montgomery! (@roddenberry) September 4, 2016
DODGY DONALD. USA Freedom Kids sue Donald Trump for not paying up: "The USA Freedom Kids said in a newly filed lawsuit the Trump campaign broke verbal agreements for performances at two events and refused to pay even a $2,500 stipend for the group's travel expenses."
COUGH GATE. NBC faces flack for story about Hillary Clinton coughing. 
ROAST. Jewel explains 'why gay men love Ann Coulter so much': "Two minutes into hearing her speak, they remember why they hate pussy."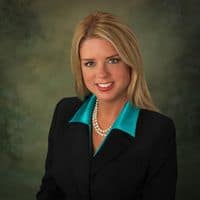 CROOKED PAM BONDI. Trump campaign walks back remarks saying he never spoke with anti-gay FL AG Pam Bondi, who dropped her suit against Trump University shortly after receiving a $25,000 donation from Donald Trump: "According to Trump campaign spokeswoman Hope Hicks, when Trump told reporters he 'never' spoke to Bondi about 'it,' he meant that he never spoke to her about Trump University, which Bondi was considering suing at the time of the contribution. 'His comments were in reference to any discussion about Trump University — not the donation,' Hicks told Politico. In a separate AP report Tuesday, Hicks was unable to elaborate on the content of their conversation."
TEXAS. Speaking of Trump U, did Gov. Greg Abbott order a state consumer protection agency to drop its case against the Donald's faux university in return for campaign contributions? "Former Deputy Chief of Consumer Protection John Owens says for political reasons in 2010 he was ordered to drop his investigation of Trump University…In 2010, when he was conducting the investigation into Trump University, Owens' boss was the Texas Attorney General, now Governor Greg Abbott. Trump in 2013 reportedly made donations totaling $35,000 to Abbott's election campaign."
WERK. Laverne Cox channels Beyonce, Tina Turner. 
MR. TUESDAY. Steve Sato.