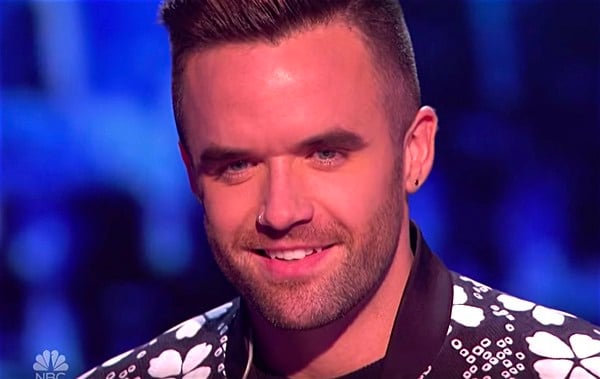 Brian Justin Crum received another standing ovation after ascending to the semi-finals of America's Got Talent, continuing to impress the competition series. Crum has performed a series of show-stopping numbers, from his initial cover of Queen's "Somebody to Love", to Radiohead's "Creep", to Phil Collins' classic "In the Air Tonight".
And in between performances he has dropped a mash-up of Cher and Adele and a cover of Demi Lovato's "Skyscraper" for bullied teens.
Last night he tore up Tears for Fears with an epic performance of their classic "Everybody Wants to Rule the World", preceded by a short bio film about his struggles in the music industry and his work as a driver for other performers.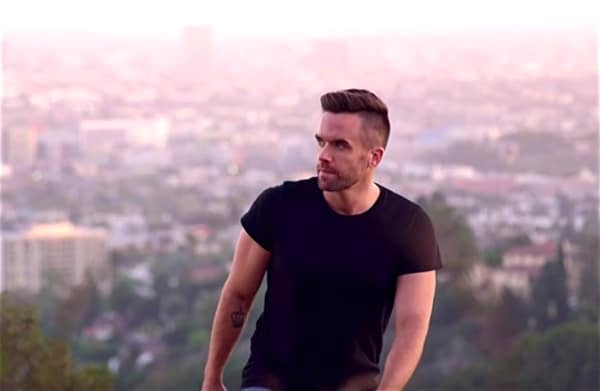 Said Mel B following the dazzling show: "Nobody else matters right now. That was incredible. Perfection from start to end. God I love you."
Heidi Klum agreed, "It was such a passionate and intense performance. You have to be here next week."
And while Simon Cowell only liked parts of it, he told Krum that now is his moment.
"I didn't like the start of the track. What's so impressive about you is that you were this shy little thing, I remember at the auditions. Obviously, you got a bit beaten up in the music industry. As you said, in your film, is it your time? I do believe it's your time now Brian. I think you found your confidence and you've turned into more than a singer, you've turned into a performer."
Added Howie Mandell: "I believe that you are ruling the world tonight."
Watch:
https://www.youtube.com/watch?v=8BquwiZSoOA