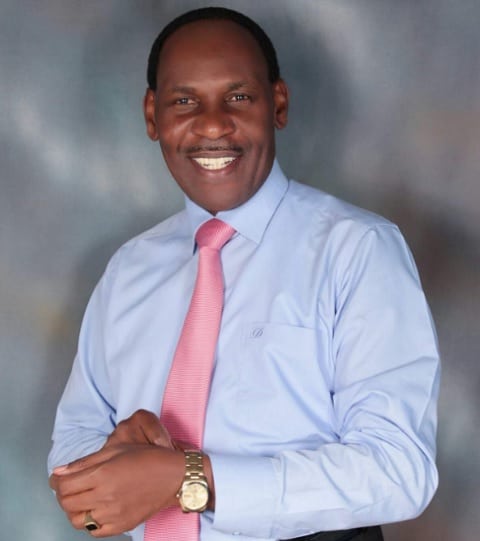 Google has confirmed it will host one of Kenya's most outspoken anti-gay activists at its headquarters in Mountain View, California.
Ezekiel Mutua, the head of the Kenya Film Classification Board, has been on a mission to ban any content that "promotes homosexuality" in Kenya.
Ezekiel Mutua is the King of Petty 😂 pic.twitter.com/0tFAT3yM7n

— Masaku (@masaku_) September 26, 2016
Quartz reports that Mutua is best known for demanding that YouTube take down a remix of Macklemore's "Same Love." Although his demand was denied, YouTube flagged the video as "potentially inappropriate."
https://twitter.com/ItsMutai/status/758654158341824512
Mutua also banned a film about Kenya's LGBT community, a podcast co-hosted by a lesbian actor, and a gay speed-dating event in Nairobi that didn't actually exist. He also said that Netflix is a threat to Kenya's "moral values and national security."
Mutua confirmed on Facebook that he has successfully received a visa in order to attend Google's Web Rangers conference on digital literacy and safety.
Thank you @Size8Reborn for offering to work with @InfoKfcb in our campaign to restore moral values #KFCBChuka pic.twitter.com/Q8Sy3ngPWB

— Dr. Ezekiel Mutua, MBS (@EzekielMutua) September 25, 2016
A representative for Google Kenya said:
"Politicians have many questions about the internet and Google. To help answer these questions Google has a team that engages with and responds to queries from politicians and sometimes we invite them to events so they can get an understanding of the work we do."
In June, Nairobi News named Matua "the most unpopular person in Kenya" after he called for the rescheduling of two popular TV shows from the the watershed.
"@OnyangoOnyach: Next thing we will hear is Ezekiel Mutua banning all electricians from touching naked wires!"@martin_taimoo

— Major General (@niiteevanso) April 28, 2016
Convictions for gay sex in Kenya currently carry a prison sentence of 14 years.
Watch the "Same Love" remix Matua attempted to ban below.
(Image via Twitter)