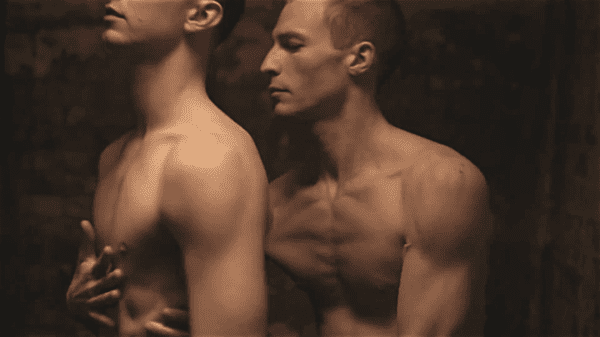 Singer/songwriter Lyon Hart (below right) has debuted a moving new music video for his song "Falling For You" that documents the ups and downs of a gay couple's relationship.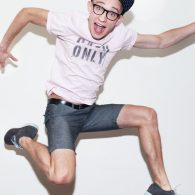 The video cuts back and forth between a young couple living their everyday life–holding hands, watching movies, climbing into bed together–and that same couple stripped down and dancing a dangerous ballet that is in essence a metaphor for the moves and spills we make in relationships.
Substance abuse, physical abuse, emotional distance, intimacy, love, and chemistry are all explored in this clever and well-paced video that shows just how much love is really a dance where we don't know the moves.
Watch the video, below.