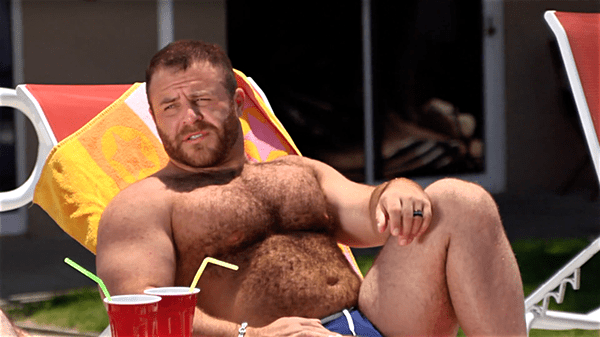 The campy gay web series Where The Bears Are has returned for its fifth season and the first episode of that season has just been released. The show follows 4 gay bears who share a house in Silverlake and describes itself as Murder, She Wrote meets The Golden Girls–only with furry gay bears.
In the fifth season opener, two of the show's regulars, Nelson and Todd, take a long delayed honeymoon to a clothing optional resort in Palm Springs, but their much anticipated romantic getaway quickly takes a dark turn.
Back in LA, Reggie finds a surprise waiting for him at his boyfriend Captain Coley's house and Wood hires a hot new Sporting Wood model who only has eyes for business partner George Ridgemont.
Watch season 5, episode 1 of Where The Bears Are, below.