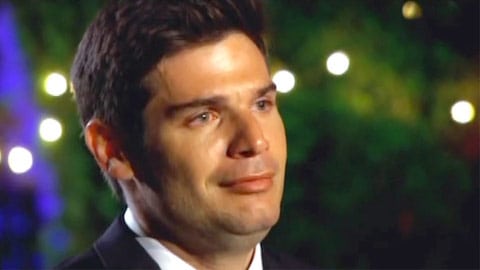 It's week two of Logo's new gay conversion therapy program, Finding Prince Charming. (It certainly makes me want to swear off men.) The good news is the guys are starting to let their guards down and their true personalities (or lack thereof) show. The bad news is that they're even worse than they initially appeared.
Many of the biggest "masc4masc"/butch/total-tops seem to have dropped their masculinity-so-frail routine, making all the hubbub about fixing dresses and being "men's men" last week seem either like a disingenuous edit or first impression jitters.
Claws (and balls, apparently) are coming out back at the house, stirring up some much-needed drama. Again, it certainly doesn't make these guys more likable, but it at least helps pass the time better than more dead-eyed confessional interviews about the importance of family.
Anyway, let's see if anyone's closer to love (or self-awareness) in our recap, below.
The episode begins with the guys buzzing about their morning routines following the first elimination. Everyone's drinking coffee and MET-Rx shakes or whatever. Paul, who barely squeaked by the first cut, describes his time awaiting his black tie as "one of the most stressful experiences I've had so far," and I'm not sure he means on the show (which seems like an unnecessarily obvious observation given it was their only elimination in the approximately 36 hours they've been filming so far), or if he means in his life (which is even more troubling considering his partner recently died).
The guys settle into one of the house's several parlors for a very natural conversation about first impressions that doesn't seem at all encouraged by producers. Chad, one of the house's beady-eyed beefcakes, turns to Eric and tells him he sensed something evil in him at first, and isn't it weird how first impressions can be so wrong, right? RIGHT?!! It feels oddly pointed and awkward until Eric explains in the confessional that he and Chad had a run-in one night in the house wherein Chad may have approached him with his hands in his pants. Suddenly, it becomes clear that Chad may be trying to do some damage control.
Chad's worse offense, in my opinion, is using air-quotes so often while reading aloud. He has the honor of reading this week's He-Mail "from" "Robert." These kinds of mysterious messages are a reality show staple, and they are almost universally terribly written so that the dumdums on the cast have a shot at guessing their true meanings. This message wasn't even particularly vague, just sort of nonsensical.
Now that things are starting to "heat up" I think you all need a little cool down, and what better way to chill than a day at the beach. If you're lucky, you may even "bump" into me.
Oof. The fellas show up on the beach and immediately pounce on Robert. Eric snatches Prince Charming aside and rats out Chad. Robert is concerned, and confronts Chad about it, because he has a very reasonable standard for "my future partner to get along with everybody." Chad looks like he just got caught with his hand in his cookie jar, but denies any wrongdoing. Instead, in classic reality-TV fashion, he fixates on who in the house is trying to sabotage him. Ho boy.
Dillon (who?) then grabs Robert and is like "I know you saw it in my face and felt it in my energy," which is already a terribly silly way to start any conversation, but it comes off even more sad, because Robert looks at him like even he's unsure who Dillon is. But Dillon wants to grab some camera time/tell Robert that Sam is a jerk, which is true, but also not really what we're talking about this episode. It felt like a weird non-sequitur. Worse yet, Dillon pleads his case that Sam "isn't here for the right reasons," another one of my favorite reality cliches.
Lance Bass shows up to pit the boys against each other on a five-on-five game of beach volleyball, because Robert wants someone "athletic" and a team player. But, come on, mostly athletic.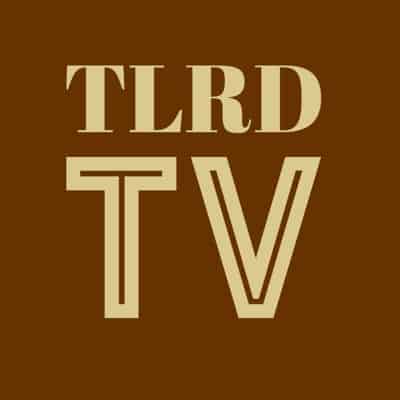 The winning team includes Justin, Robby, Dillon and I guess a couple of other people who don't speak/I don't care about yet. They get a beach picnic with Robert. Dillon remarks he's never dated a guy with four other people (pfft, amateur), as if he didn't know what show he was signing up for. Justin (a dead-ringer for Frankie Grande, and, yes, that is a read) is arbitrarily named the MVP and awarded a date with Robert, as well as the power to give another guy a one-on-one date.
Back at the house, Chad is losing it. He goes into a full-tilt, crazy paranoia breakdown over who snitched to Robert, babbling about canaries non-stop. I swear, he said "canary" about 100 times, and that's a conservative estimate. The episode is even officially titled "The Canary." He sits Eric down, and Eric calmly recounts the details of the evening in question. Allegedly, Chad approached Eric in the kitchen, hand-in-pants (worth two in the bush), and tried to invite him to the pool room. Chad musters up a lot of outrage in a very lady-doth-protest-too-much way and vehemently denies hitting on Eric or even being attracted to him. "Maybe I was just scratching my balls!" Chad cries. Eric coolly dismisses Chad's rebuttal by chalking it up to Chad being drunk on the night in question.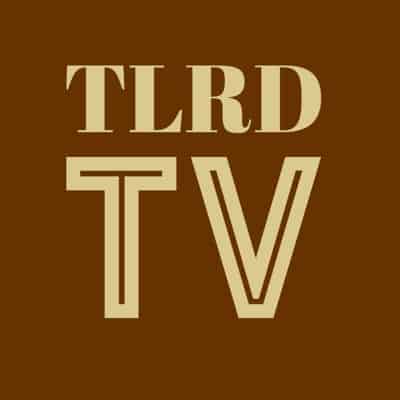 To further prove Eric's point, Chad proceeds to get belligerently drunk and hop in the hot tub with resident hothead Sam. Ugh, Sam. He was the guy that got all judgey about Robby being effeminate in the first episode. Well, apparently, you just got to get a few glasses of chardonnay in Sam and he is in a hot tub wagging his finger in the air, and it's just like, girl, she don't love herself.
The rest of the guys join them outside, and Chad demands to know who told on him. The guys are like who cares? And just forget it? And obviously it was Eric? But Chad is too drunk to hear any of it. (Sam also is just shouting at what appears to be no one in particular, leading Justin to accuse him of being "attacky," my new favorite word and sincerely the best descriptor of any tacky reality-TV fight.) Sam stomps up to his room, packs his suitcases and then sits on them like a little kid threatening to runaway from home, just waiting to be convinced to stay. The guys talk some sense into him, and everyone goes to bed.
The next day brings our first one-on-one dates. Robert takes Justin to make their own custom fragrance. It's a pretty boring thing to watch, but it does seem like these two have a connection. They kiss, but it's this weird, quick pecking that is probably the least sexy meeting of two men's mouths since I Now Pronounce You Chuck and Larry.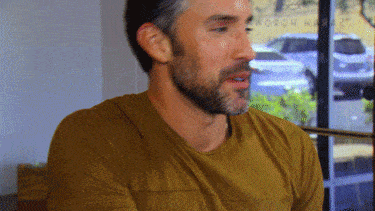 Justin chooses to bestow the other one-on-one to Jasen. Justin claims it's because Jasen hasn't had a chance to connect with Robert, but, let's be really real here. He gave it to Jasen, because Jasen — the only guy left who couldn't be a member of RuPaul's Drag Race Pit Crew — was the least threatening. I'm not body-shaming Jasen by any stretch. I love me a bear. But I think it's borderline irresponsible to ignore the gay community's obsession with body image and the "no fats" mentality that seemingly applies to anyone with a less than perfect body.
Stepping down off my soapbox, Robert and Jasen go to a salt spa. They get a couple's massage, but keep their underwear on, because they are classy. Then they retire to the salt room where they just sit in a pile of salt like human margarita glasses. (Who ordered the salted rim?) It doesn't seem like Robert and Jasen have even the slightest attraction between them. Jasen spills about Chad's threat to leave the night before, and that troubles Robert to hear. The date ends, and although it feels like a mercy killing, Jasen at least feigns that it was a success for the cameras. But, come on.
Finally, it's time for the elimination ceremony, or, as they call it, "a black tie affair." The guys all kept their ties from the first affair, which is disappointing, because I'd love to see them awkwardly struggle to wrestle them over their heads every week. Instead, he asks each safe contestant to keep wearing his tie, which has a very BDSM sort of feel to it. Justin gets kept first, then the rest of the boys, until we're down to Chad and Jasen.
Robert calls both of them up and lays into Chad about threatening to leave. (Judges berating contestants for not being sure they want to be here is another one of my fave reality tropes.) Obviously commitment, mental stability and interpersonal skills are very important to Robert, so he sends Chad home.
Just kidding! He eliminates Jasen and keeps Chad, because no fatties!
It just feels gross. Robert just mumbles something about chemistry and gets to avoid having to say "someone like me isn't attracted to someone like you" which is a very real and painful and difficult thing guys that don't look like Robert have to deal with all the time, especially in the gay community. And it actually might've been interesting to see that explored, but it's never mentioned.
What did you think of last night's episode?